KeNHA: Gilgil weighbridge demolitions won't affect traffic flow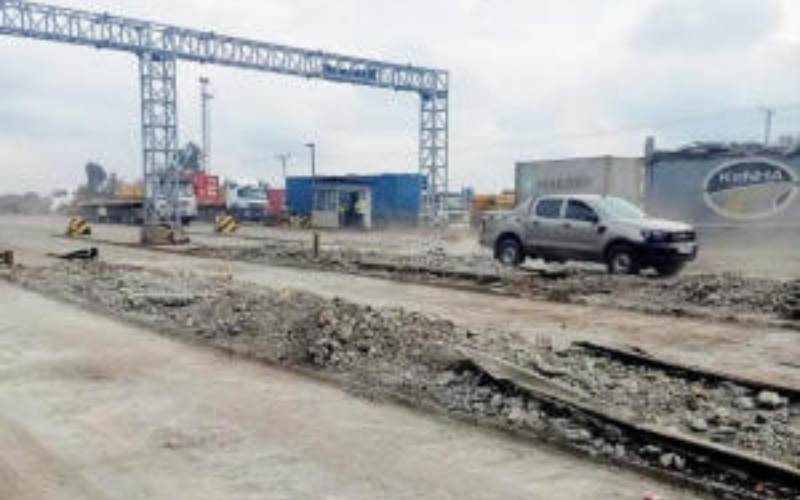 The Kenya National Highways Authority (KeNHA) has assured motorists of minimum disruption of traffic flow along the Nairobi-Nakuru highway, occasioned by the demolition of the Gilgil weighbridge.
The demolition of the bridge kicked off last night with the highway authority advising motorists to use alternative routes between Saturday and Monday to facilitate the process.
KeNHA reiterated the exercise would be carried out at night, during curfew hours, when the flow of traffic is minimal. "All drivers are therefore advised to use alternative routes to allow for smooth removal of the bridge," the authority said.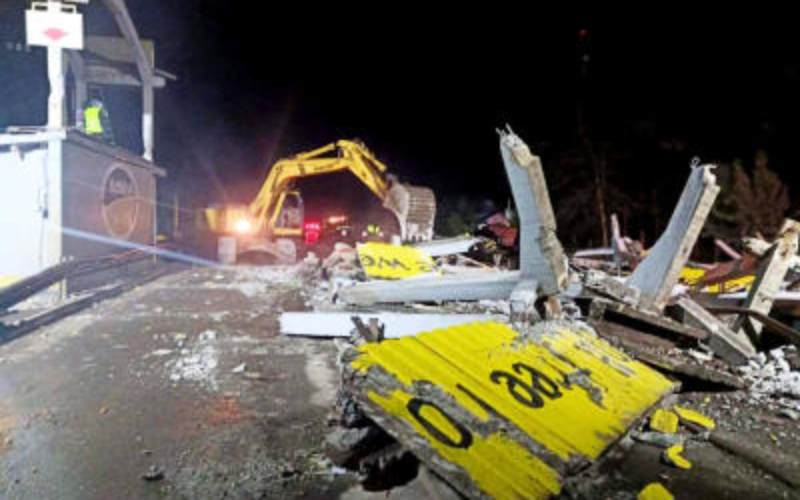 KeNHA cluster manager at the Gilgil toll station, Maurice Ademba, explained the work is expected to happen during curfew hours, to avoid inconveniencing motorists.
"We want to ensure vehicles plying the route follow the provided guidelines, in consideration to the provided deviations within that area. We will work with the traffic department for smooth flow of traffic," he said.
However, following a notice issued by the highway authority, there will be an all-day traffic disruption at the weighbridge on Saturday, July 10 at 10pm to Monday 12 at 4pm.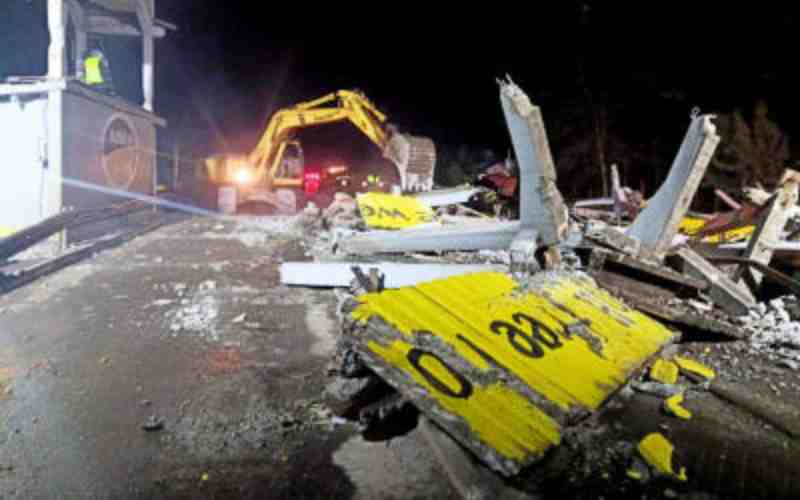 Last week, KeNHA advised motorists to use the Njabini flyover (near Soko Mjinga Market) - Njabini-Engineer -Okalou Gilgil route or Lanet (Nakuru)-Dundori-Ol Joro Orok-Olkalou-Engineer-Njabibini -Njabini Flyover routes.
The demolition is expected to be complete by Monday evening, as a new bridge fitted with lighting and cameras was earlier erected to ensure weighbridge operations continue smoothly even as the demolition is going on.