Former MP's children fail to agree on sharing prime 2,600 acres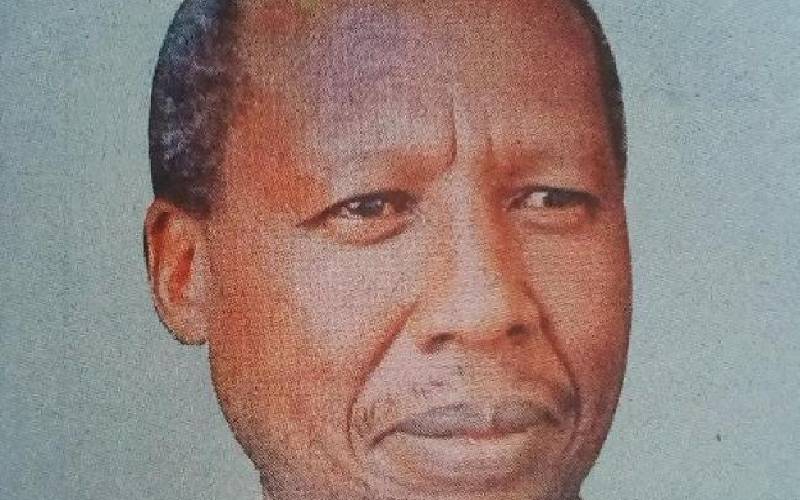 Eleven children of former Rongai MP, the late William Komen, are yet to agree on a temporary administrator to control his 2,600-acre property in Njoro within Nakuru County.
Lawyer Waiganjo Mwangi told the High Court in Nakuru that negotiations with the siblings have borne no fruits since Komen died on June 22, 2019, aged 77.
Mwangi, representing one of the children, told Justice Teresia Matheka that they needed more time to come up with the name of an administrator.
"Since Komen's demise, the property has been lying idle with nobody to care for it. Parties are yet to agree," said Mwangi. Lawyer Karanja Mbugua wants the case to proceed to trial after the 11 failed to agree on the distribution of the 2,600-acre property.
He said the court was bound to ensure the matter is expedited as soon as possible to avoid the mismanagement of the property.
"Nothing has been going on within the property and it is disheartening, bearing in mind the beneficiaries want their share of the land to start developing," said Karanja.
However, Justice Matheka ruled that the case cannot proceed without a temporary administrator.
She directed the parties to carry out negotiations outside court and come up with an administrator by the end of the month. "The administrator's issue will be handled outside court. The parties are directed to agree on a temporary administrator by July 31 and file a report before the Deputy Registrar Nakuru High Court."
She noted that the disagreement on the administrator has delayed the case further.
In May, Justice Matheka ruled the case to proceed to trial after the children disagreed on how to share their father's property. Lawyers Andrew Geke and Peninah Gatei told court that some children wanted an equal share of the property while others want the land to be distributed as per their father's will.
Komen was a politician who served as MP for Rongai, Nakuru Town, and the former Nakuru West Constituency. He had four wives and 11 children.
Komen's children have now replaced him in the succession suit he initiated on September 12, 1997, for the property of his father, former politician Kibowen Komen Komen.
Since Kibowen died on February 15, 1997 aged 87, Komen, his siblings and their mothers had been embroiled in a fight over his property for over 24 years.
The properties include 1,375 acres in Njoro, Menengai farm measuring 2,619 acres, and plots in Seguton, Kabarnet in Baringo County extending to 20 acres.