Five people killed in cattle raids and land feuds in Kerio Valley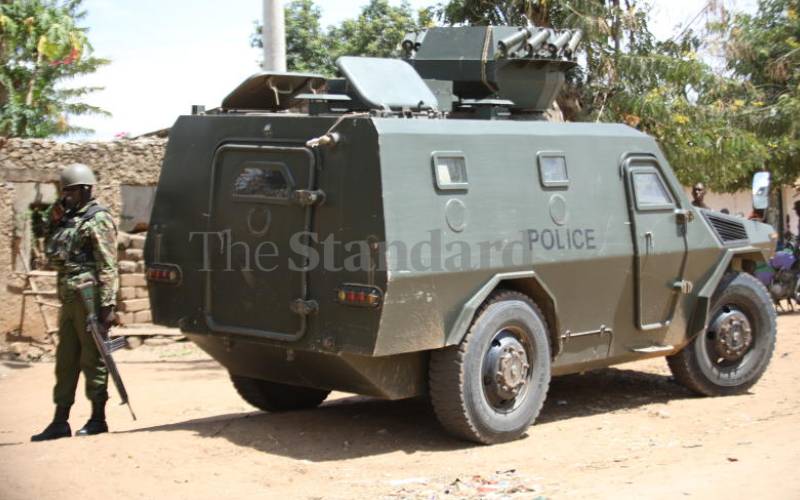 Tension remains high along the Elgeyo Marakwet-Baringo counties border following the resurgence of cattle rustling.
In the past week, at least five people have been killed and an unknown number of animals stolen in the skirmishes.
Last week, a suspected mastermind of cattle rustling was killed at Ngoron in Tiaty constituency, sparking retaliatory attacks.
Elgeyo Marakwet locals claim the suspected rustler was killed by police from the special crimes prevention unit, but security agencies denied any involvement.
Elgeyo Marakwet County Commissioner Ahmed Omar said the alleged suspect was killed by raiders, not the police unit as alleged.
This in turn led to retaliation, as suspected raiders from Baringo launched a series of attacks in Endo Location, killing two people and driving away animals.
The situation in the region has also been complicated by clans fighting over land, which has led to the killing of two people, including a retired assistant chief and a boy, a week ago.
The situation is already affecting learning and several institutions, including Kapkeny and Kaptora primary schools, have been closed down.
Locals now want the government to restore order, saying the situation is getting out of hand.
"The government should urgently conduct a disarmament exercise because there are many illegal firearms and which have been used to reign mayhem," said Stephen Biwott, an Endo resident.
He said police should arrest all those whose names have been forwarded to them because they are the ones that have been causing mayhem.
"Both the county and national governments should economically empower youth in the region who have been engaged in raiding their neighbours. All animals should also be branded to aid in identification in case they are stolen," he said.
Elgeyo Marakwet Police Commander Patrick Lumumba said the situation was under control as peace ambassadors and security personnel from the two counties are leading efforts to recover the stolen animals.
"I am appealing to the communities to desist from launching retaliatory attacks to allow us pursue the individual criminals. On the clan skirmishes, elders and professionals are complementing security forces in addressing the matter," he said.