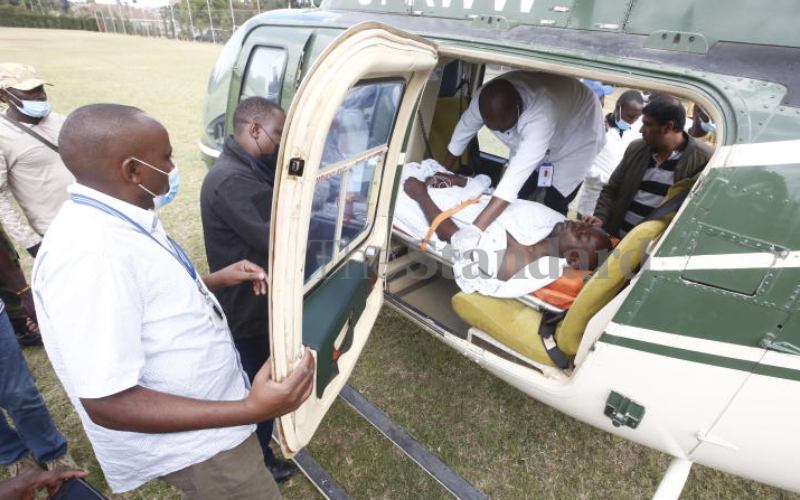 A Kenya Wildlife Service (KWS) ranger is admitted at a Nairobi hospital after he was gored by a rhino at Lake Nakuru National Park.
KWS Central Rift Assistant Director Dickson Ritan said that the ranger was on patrol within the park on Sunday morning when he was attacked.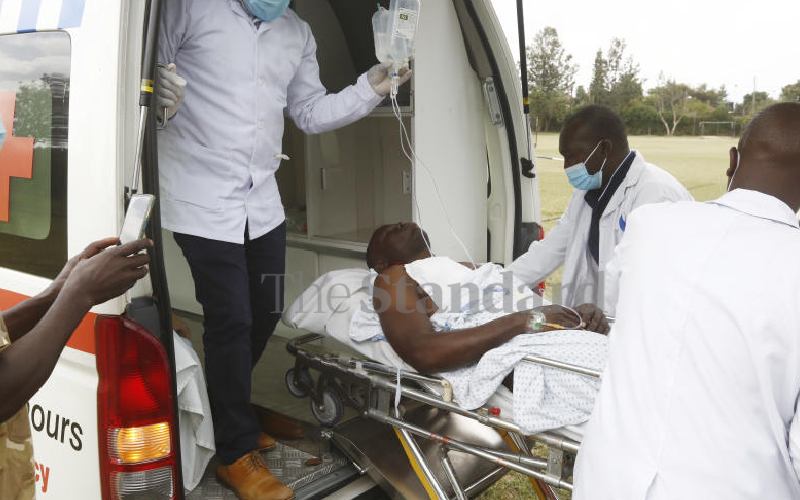 The rhino is said to have inflicted deep cuts on the officer's back, chest and thighs.
Ritan said fellow rangers, who rushed to his rescue, found him pinned to the ground by the rhino. Its calf was grazing nearby.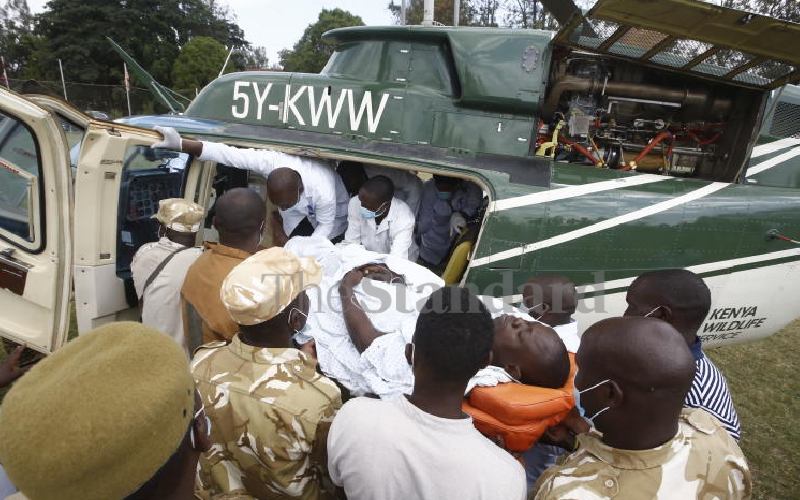 "The rhino knocked him down as he tried to escape. He was badly injured. He was rushed to Mediheal Hospital while in critical condition," said Ritan.
Nakuru Mediheal Hospital General Manager Santosh Devaraj said the ranger required emergency medical treatment.
"We managed to stabilize the patient who was in great pain. Several medical procedures were done to stop external and internal bleeding. Some sensitive organs had been injured. We recommended a referral," said Devaraj.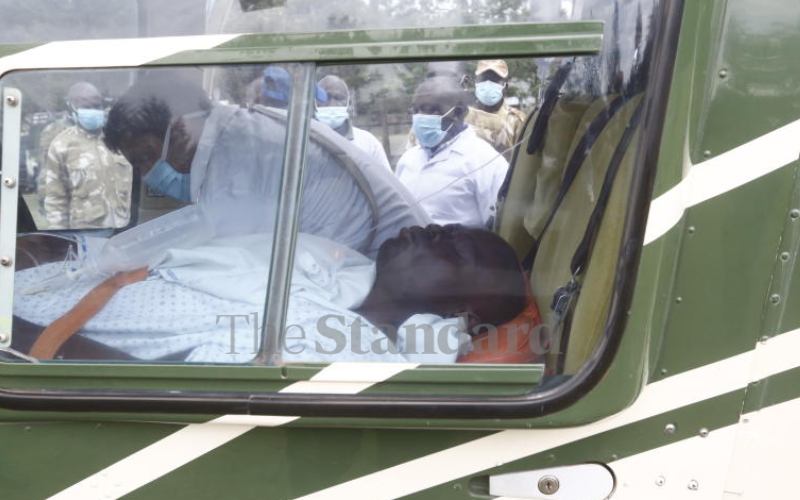 He was airlifted to Nairobi on a Bell 206L4 helicopter after it was converted to additional cargo capacity by unhinging its door and removing seats from the cabin.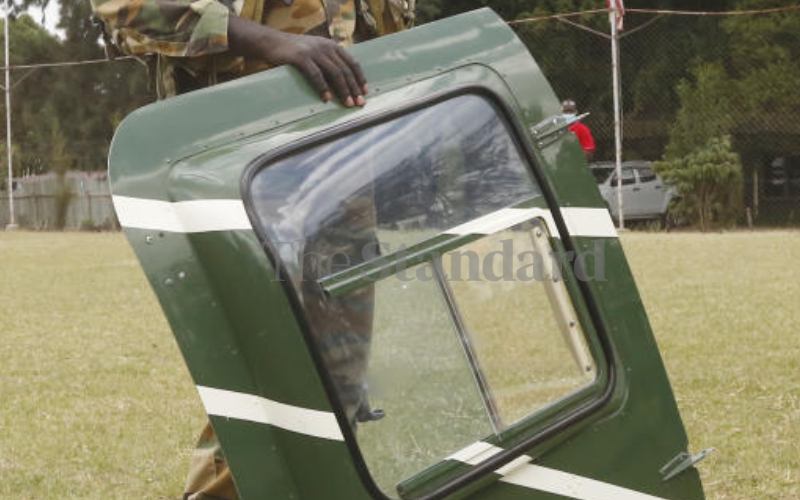 "We had to use the fastest means possible to get him to Nairobi for specialized treatment. We are glad that KWS heeded our proposal and airlifted the patient," said Devaraj.