EACC targets five counties in graft war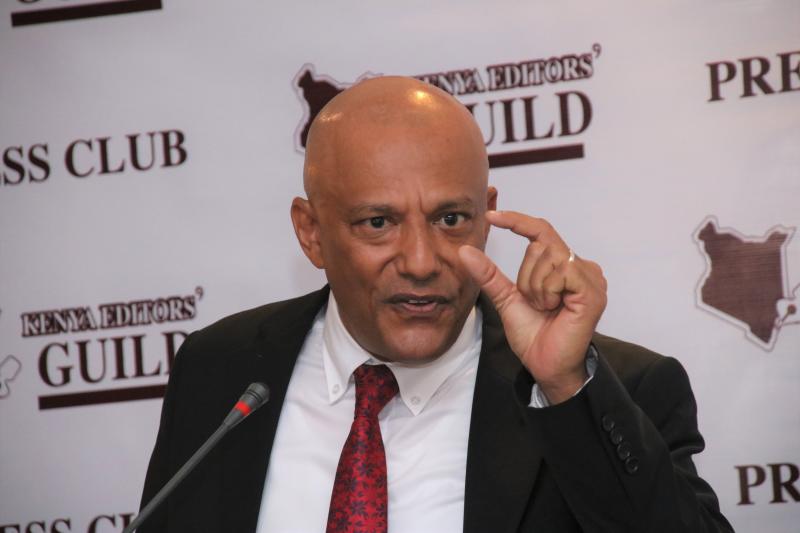 The Ethics and Anti-Corruption Commission (EACC) is investigating five counties over the use of billions of shillings at the height of the Covid-19 pandemic.
The commission said that it was targeting how procurement, the award of tenders and employment was conducted during the period.
According to the commission CEO Twalib Mbarak, initial investigations indicated that the tendering and procurement were skewed leading to loss of money.
He said that the investigations had touched on some governors but he failed to disclose their names and/or the counties adding that investigations were at a high level.
"We are investigating how five counties procured their services and employed staff in the period and soon we shall arrest some senior people over this," he said.
On the controversial saga in Kemsa, Twalib defended EACC, saying that it had done its part and handed over the inquest file to DPP.
"This is a sensitive case and the DPP is going through the file to make sure we have a water-tight case and all gaps are filled before going to court," he said.
The EACC boss was addressing the press in Enashipai Spa in Naivasha at the end of an integrity course targeting senior KDF officers.
Already, the auditor-general has flagged some counties as having misappropriated millions of shillings in procurement of drugs and personal protective gear.
A special audit on the utilization of Covid-19 funds by the counties released in December 2020 revealed that Counties did not have approved work plans, procurement plans and training plans specific for Covid-19 related activities to facilitate utilization of the National Government funds in the financial year 2019/2020.
County Governments as per the report received Covid-19 related funds amounting to Sh7,705,900,000. This comprised the conditional grants of Sh5 billion, allowances for the front-line health workers Sh2,355,900,000, and grants from DANIDA of Sh350,000,000.
The report flagged several procurement irregularities including the absence of approved procurement plans, procurement done from unqualified bidders, procurement done without market survey, and absence of competitive bidding in the procurement process.