Man who served as PC when violence tore R Valley apart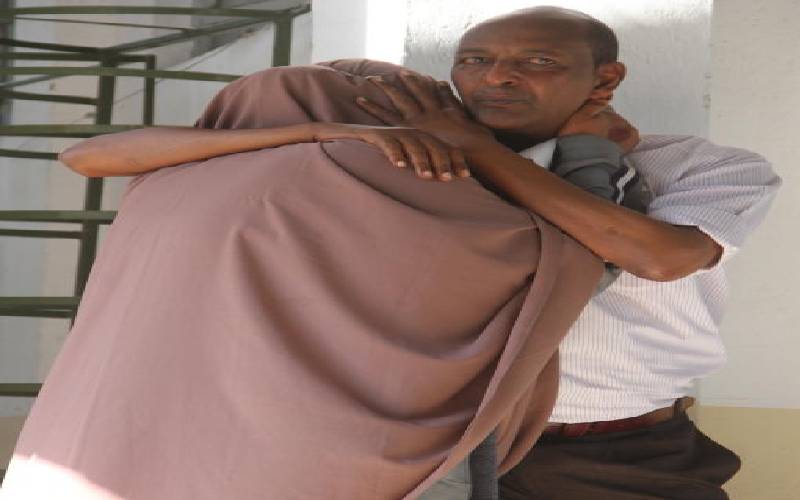 Garissa Senator Mohamed Yusuf Haji is remembered for his towering selflessness in public service spanning more than two decades.
Those who had an encounter with him during his public service years say he was humble and down to earth, but also firm, especially during his career in the civil service as a provincial administrator between 1970 and 1998.
Former top civil servants, politicians, journalists and prominent personalities who interacted with him say he had a unique leadership style that endeared him to the masses.
Haji was the regional administrator at the height of the ethnic violence that rocked the then larger Nakuru District in the 1990s. He stayed focused and quelled the violence.
Nakuru Governor Lee Kinyanjui yesterday described Haji as a humble and committed public servant with many years of experience at different levels.
"He served in Nakuru as the Provincial Commissioner and retained a deep interest in the county even after his transfer," said Mr Kinyanjui.
He added that Haji was soft-spoken and reserved, always aware of when and where to say what.
"He was a polished legislator who commanded great respect nationally. Our condolences to the family and friends as we mourn this great Kenyan. May the Almighty God rest his soul in eternal peace," said Kinyanjui.
During Haji's tenure as the Rift Valley Provincial Commissioner, former President Daniel arap Moi relied heavily on his negotiation skills to calm warring factions in the late 1990s.
"Haji was a quiet but strategic schemer who always kept close to the power that was since his days as an administrator between 1970 and 1998," said Samuel Mwaura, a former District Commissioner.
Watoro Kamau, a former journalist who worked in Nakuru County during Haji's tenure as the Regional Commissioner, said he could not be compared to many administrators, some who were highhanded and behaved like demigods.
"He was different in a sense that he easily interacted with people, was very humble but firm," recalled Mr Kamau, adding that Haji had a way of dealing with radical politicians like William ole Ntimama and Kipkalya Kones, both now deceased.
Unlike the previous administrators who worked at the regional headquarters, Haji never ran errands for politicians.
"He attended to each and every visitor to his office - one by one. Even politicians would queue to see him. He would occasionally come out of his office to pick a visitor at the reception," adds Kamau.
But it was an incident between Haji and a car owner that exposed the other side of the administrator.
According to the former District Commissioner who served at the height of Haji's reign, the former powerful PC occasionally displayed the raw power wielded by the administrators in that era.
Needed a lift
He recalls one time as Haji was going about his duties, his official vehicle broke down on the Nakuru-Eldoret highway.
"He (Haji) needed a lift to an urgent meeting. But the car owner was having none of it. As far as he (car owner) was concerned, he had his own urgent errand and they did not include ferrying provincial commissioners around," recalled the administrator, who did not wish to be named.
The administrator, who was called to rescue his boss, remembered that the owner of the car landed in trouble for refusing to offer Haji a lift.
"He landed in police cells. He would probably have served a jail sentence if the Attorney General had not terminated the case," recalled the administrator.
James Mwaura, a former Nakuru District Commissioner, remembered Haji as an astute leader who fought for sustained peace in Rift Valley.
Mr Mwaura explained that Haji was a respected leader whose advice to the government was taken seriously.