Family mourns Airforce pilot who saluted whenever he over flew his village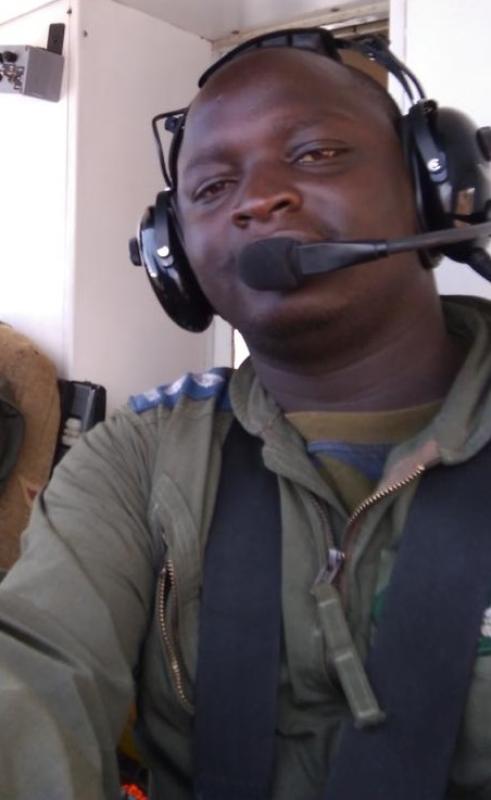 Sorrow engulfs Kulwane village in Chepkorio, Elgeyo Marakwet County.
The family of Major Hillary Kibet is yet to come to terms with his tragic death.
Major Kibet, a firstborn son died in a plane crash on Tuesday morning. The 32 year-old was a Kenya Airforce pilot who was at Moi Air Base in Eastleigh, Nairobi.
The Harbin Y-12 aircraft he was flying crashed in Tsavo East National Park, Taita Taveta, on Tuesday. He was headed to Voi from Nairobi.
In Kulwane village, Major Kibet was a role model that most children in the area looked upto.
His family is still in shock after losing the family's pillar that they depended on financially and as a family leader.
He leaves behind a widow - Agnes Jepkogei- and two daughters; one is two years old and the other is just two weeks old.
Major Kibet's father, Major (Rtd) Benjamin Kiplagat says his son was a bright boy who on several occasions made him proud.
Major Kibet got top marks in his Kenya Certificate of Primary Education exam, later scored straight A's ín the Kenya Certificate of Secondary Education exam and joined Moi University for a Telecommunication Engineering course.
Major Kibet's father says he always knew his son's future would be bright. While in first year at the university, Kibet applied to join the military and was selected to join the Airforce.
Major Kiplagat narrated to Standard Digital how one day he bumped into his son in South Africa. Father and son were on official duty.
"I had flown to South Africa on an army assignment and I was surprised to find my son among a few selected officers on training," he says.
He also remembers his son as a disciplined and hardworking man who despite his young age, had risen to the rank of a Major.
Father and son were very close. They communicated daily save for the day of the crash. His father had called him numerous times and calls went unanswered.
"We used to call on a daily basis, talking about the plans we had and about our family well-being. But on Tuesday, while working in Eldoret, I called him and he did not pick up. I thought he was flying or was in a meeting, so I hung up knowing he would call me later. But he didn't," recalls Major Kiplagat.
Like most of his family members, Major Kiplagat learned of his son's death through social media.
He says he was going home and a WhatsApp message popped up stating that a military aircraft had crashed at Tsavo.
He started worrying and panicked after he saw photos of the chopper, a Harbin Y-12, similar to what his son flew.
"This prompted me to call him again but still there was no answer. I tried calling his wife and a different person who identified himself as Major Serem picked the call," he says.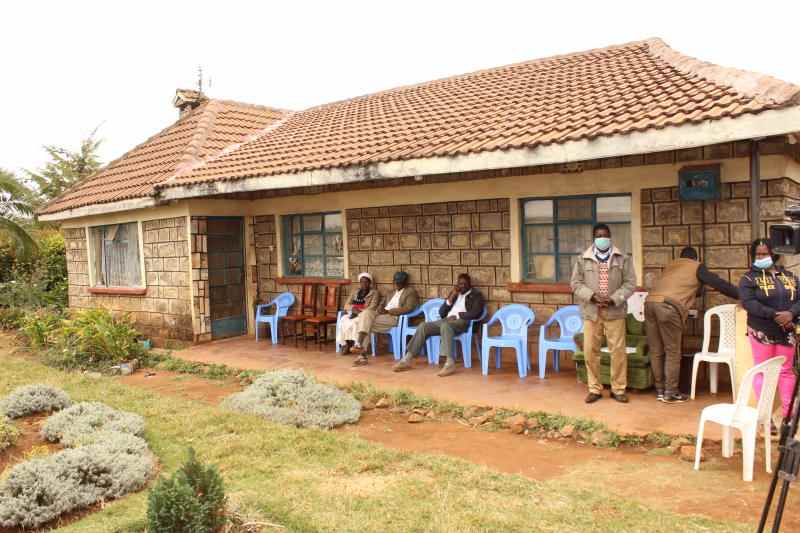 Major Kiplagat says Major Serem tried to explain to him what happened. This dimmed all hope he had of seeing his son alive again.
"I asked Major Serem if there were any survivors and he told me that there was none. I knew that my son was gone. It is a big blow, a big loss but we accept God's will," says Major Kiplagat.
Beatrice Jepkoech, Major Kibet's sister says her brother was a soft-spoken, friendly person who was loved for his humility.
"He never argued with anyone, even when he had done no wrong, he would apologize and still remain joyful," Jepkoech says.
Hillary, a neighbour and Major Kibet's former schoolmate eulogised the pilot as a role model to many youths in the village. Major Kibet was a mentor who advised the youths on matters education and discipline during public forums.
"While flying near his home, Major Kibet would fly the chopper low as a sign of greeting to his family and neighbours, amidst joyful cheers of the children who would keep following the plane, and shouting Kibet's name until the chopper disappeared to the clouds," Hillary says.
The military chopper that Major Kibet was flying crashed on Tuesday morning at Mrima Hill in Taita-Taveta.
Confirming the incident via Twitter, the Kenya Defence Forces (KDF) said the aircraft, model Harbin Y-12, and was heading from Moi Air Base in Eastleigh, Nairobi. The cause of the crash was not immediately clear.
KDF Spokesperson Col. Zipporah Kioko did not immediately give details about the incident but said a statement would be issued.
All four people aboard the chopper died. The the other three were colonels and one private.
Maj. Kibet's body was taken to the Armed Forces Memorial Hospital Mortuary in Nairobi.