Police have arrested a man in Kiminini township, Trans-Nzoia County after he stoned their vehicle and fled to seek refuge in a church.
The man, who is a relative to a local senior politician, without any provocation picked stones and pelted the police vehicle on the Kiminini-Ndalu road.
Moments after his action, the man took to his heels and ended at Assemblies of Grace Church as one officer gave a chase using a motorcycle.
The officers led by a police sergeant Gilbert Wechuli stormed the church to arrest the man but those in attendance of the service pleaded to the law enforcers to allow the pastor pray for the man before they could arrest him.
Read More
The officers obliged and it took five minutes for the pastor to offer prayers as the eye-hawked officers kept vigil for the suspect not not escape. In a scene that looked like something out of a stage play, the pastor prayed for the suspect who was on his knees and asked him to repent his deed before handing him over to the police.
Wechuli held the suspect and walked with him outside where he was handcuffed and led into a police vehicle.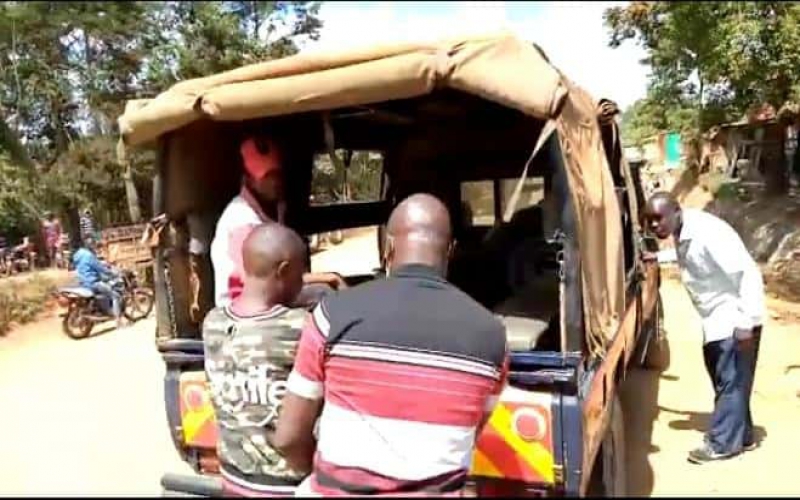 They drove him to Mutangale police station where he was locked.
A police officer told The Standard at the scene that they were surprised that the man decided to attack them.
"We were in our normal patrol when the man pelted us with stones but we have arrested him and he will be charged," said the officer.An eyewitness said the man picked stones and hit the police vehicle without any provocation.
"The officers were patrolling in the area when the man picked stones and pelted the vehicle before he took refugee inside the church to avoid being arrested," said a man who witnessed the incident.