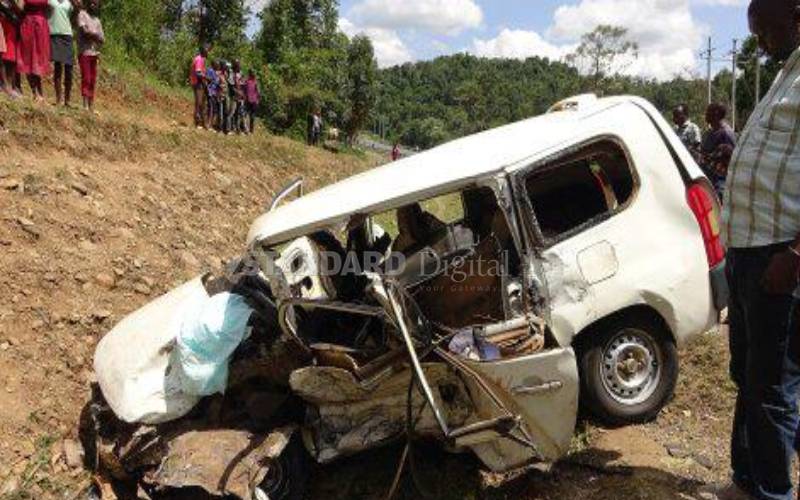 ?A 17-year-old student is among four people who died in a road accident on the Kericho-Nakuru highway on Saturday.
The girl was on her way home for Christmas holidays after schools closed at the end of the term.
The four died after the vehicle they were in got into an accident at Ringa area.
Kericho County Police Commander Silas Gichunge said the victims' vehicle was involved in a head-on collision with another car whose driver fled.
"The Toyota Probox was being driven from Nakuru towards Kericho when it collided with the Nissan X trail," Gichunge said.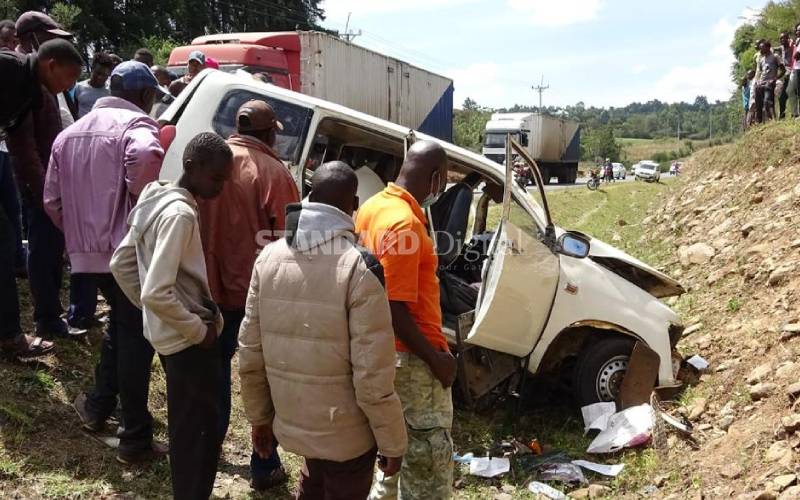 He added that both vehicles were extensively damaged due to the collision impact.
Apart from the student, the other three victims were a 45-year-old woman and two men aged 29 and 30.
Survivors from the crash were helped by Good Samaritans and taken to nearby hospitals.
"We are in the process of collecting and compiling information about their condition," said Gichunge.
Dickson Langat, a Ringa resident, said the ill-fated Toyota Probox was ferrying 10 passengers at the time of the accident.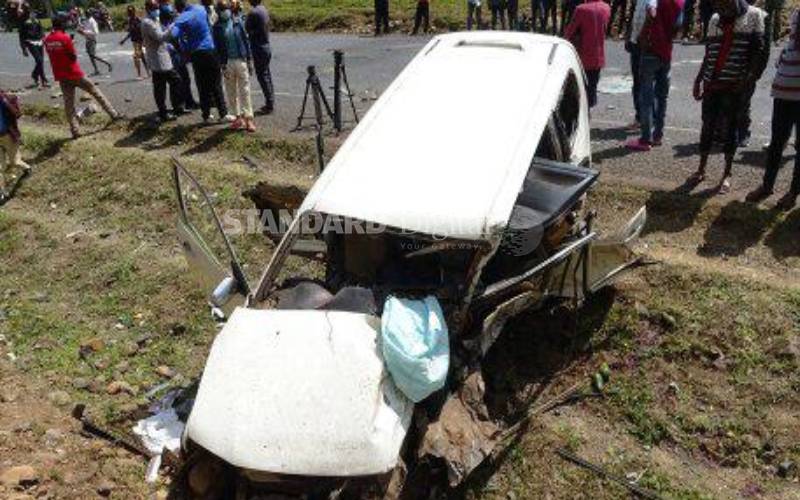 "Our head count indicated that there were at least 10 people in the Probox, out of which four died."
Langat pleaded with traffic officers in the area to crack down on unroadworthy vehicles plying local routes.
"The focus should be especially on Probox Toyota vehicles which ought to operate as private vehicles or taxis but here they operate as Public Service Vehicles. Worse still, they often carry excess passengers," he said.
Another resident, Erick Rotich, asked the Kenya National Highways Authority (KeNHA) to expand the road.
"The road is too narrow. It's also sloppy and there is no climbing lane. This is something that the government must urgently address to avoid needless loss of lives," he said.
The bodies were taken to Kericho County Hospital mortuary as the wreckage was towed to Londiani police station.