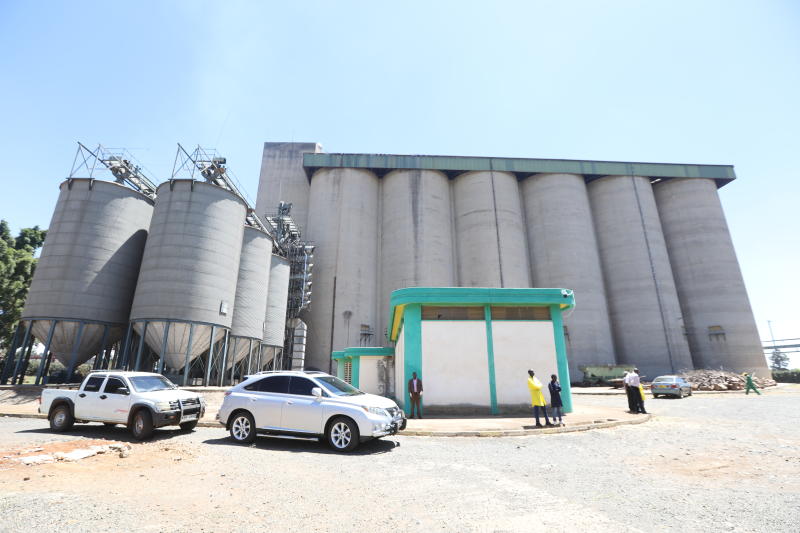 Farmers in North Rift say they still struggle to access the National Cereals and Produce Board (NCBP) drying and storage facilities, three weeks after President Uhuru Kenyatta directed the agency to lower charges.
Wheat farmers in Uasin Gishu County are drying their produce in open fields amid humid conditions caused by ongoing rains.
"Even if there are ambitious reforms in the sector, with lack of commitment in implementing them, farmers will continue to suffer post-harvest losses," noted Kimutai Kolum, a maize and wheat farmer in Uasin Gishu.
Last month the President intervened with directives to safeguard food security in the advent of Covid-19 pandemic.
He directed the NCPB to make available drying and storage services at affordable rates and also pronounced Sh2,500 baseline for a 90-killogramme bag of maize for the current harvest season.
Read More
Drop to Sh20
"I direct that maize drying charges at NCPB be reviewed downwards by 50 per cent from the current Sh 40per moisture unit drop to Sh20," said the Head of State.
Kipkorir Menjo, a Kenya Farmers Association (KFA) director, said reforms in NCPB would be effective and meaningful to farmers if imports are restricted.
"We urge Parliament to put in place regulations that will govern the Warehouse Receipting System to enable farmers to store their produce and only release it when prices are favourable," he said.