Two people killed, others injured in landslides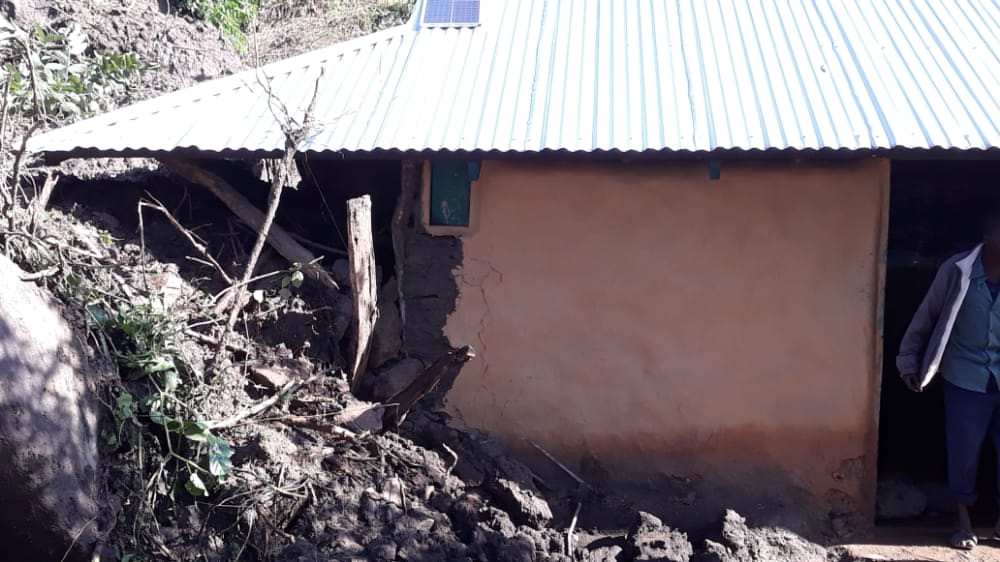 Two people have been killed in a landslide in Weiwei ward, West Pokot county on Thursday.
Four others have been rescued and are undergoing treatment at Tamkal dispensary.
The landslide which occurred at Karapogh area overnight destroyed five houses and left a number of people nursing injuries.
According to Karapogh sub-chief Benson Seirayai, the landslide followed a heavy downpour in the area.
He said a 75-year-old woman and a six-year-old boy were buried alive as they tried to escape.
One of the houses which had four occupants was also swept away by the landslide but fortunately, the four were rescued by neighbours.
"We have already recovered the bodies of the diseased," Seirayai said, adding the area is inaccessible due to heavy rains and bad terrain and efforts to transfer the bodies to Kapenguria County morgue had been futile.
He noted that livestock had also been buried in the rubble but rescue operations were ongoing.
"All five houses were completely flattened. You cannot even establish if there were houses in this place. We have lost lives and property," he said.
According to the sub-chief, last year, the November landslide claimed 22 lives from the area and several others were injured.
The Acting Pokot Central deputy county commissioner Naftali Kipkorir said due to the heavy rainfall pounding the area, police officers were having a difficult time in conducting rescue operation and ascertain the number of casualties.
"Houses have been destroyed and we suspect we have more bodies buried in the sand. Those rescued have been taken to Tamkal dispensary," he said.
Last year Tamkal, Muino, Tapach and Nyarkulian areas experienced a tragic landslide that claimed the lives of more than 50 people.