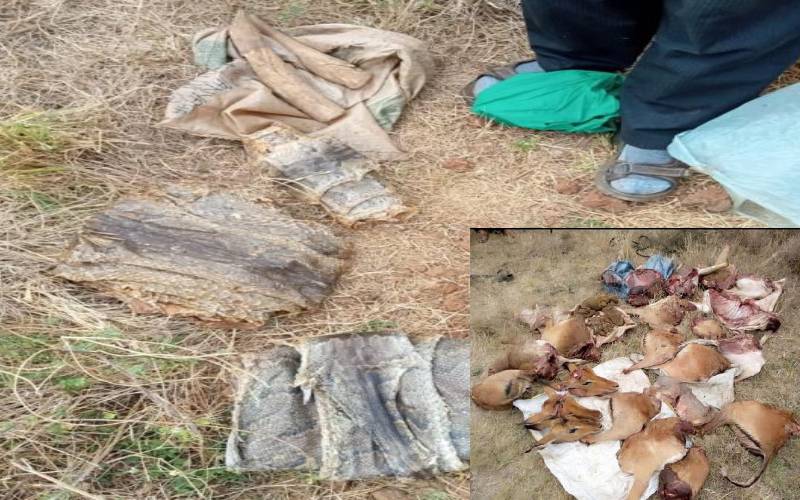 Residents of Kajiado could be feeding on snake meat following revelations that poachers have been capturing big snakes, skinning them, before selling the meat to unsuspecting consumers as fish fillet.
The relatively affordable price of the product has attracted a ready market in Kitengela and other urban towns.
The county has valleys, hills and bushes known to be home to huge snakes, and some rogue traders have ventured into the risky and illegal business.
According to Kajiado Criminal Investigations boss Isaac Meme, the smugglers believe the county is safe and they can maneuver easily without being traced.
Read More
"It's illegal to poach snakes and sell them; my team raised suspicion on the source of the lucrative 'fish fillets'.
A resident said he was shocked to learn that the fish fillet that has become popular in the area could be snake meat.
''I like fish fillet, I always buy every weekend, but I am shocked to learn that I could have been eating snake meat,'' said Josiah Mwangi.
Being the host to three national parks and several private wildlife sanctuaries, the county is now slowly turning into a poachers' haven.
The county's location is said to work to the advantage of poachers, given that it borders Nairobi and also connects Tanzania through the Namanga border.
Several suspects were recently arrested while transporting elephant trophies and other products.
Speaking to The Standard recently, Meme said his team believes there is a multi-million shilling elephant trophies racket involving senior government officers leading the black market.
In the last two months, more than 15 suspects have been arrested and arraigned in court for handling elephant trophies.
This follows the seizure of elephant trophies worth millions of shillings in the town in the past three weekends.
On September 13, this year, two suspects were arrested in Kitengela with five elephant trophies concealed in a sack containing maize.
The two were arrested in a hotel room as they prepared to hand over the consignment to a suspected buyer. The trophies have an estimate street value of Sh600,000.
Police acting on intelligence arrested the two, a Kenyan and a foreigner, who posed as traders transporting maize from Migori to Kitengela.
After interrogation, they revealed having been in touch with a government officer believed to be the mastermind of the racket.
The two suspects, aged 66 and 28, were arraigned in court as the other suspect was being sought by detectives.
"A multi-agency team has been deployed to unmask the civil servants suspected to be working in the shadows of their bosses,'' said Meme.
Meme said the suspects have been exporting the finished products to China and other foreign countries.