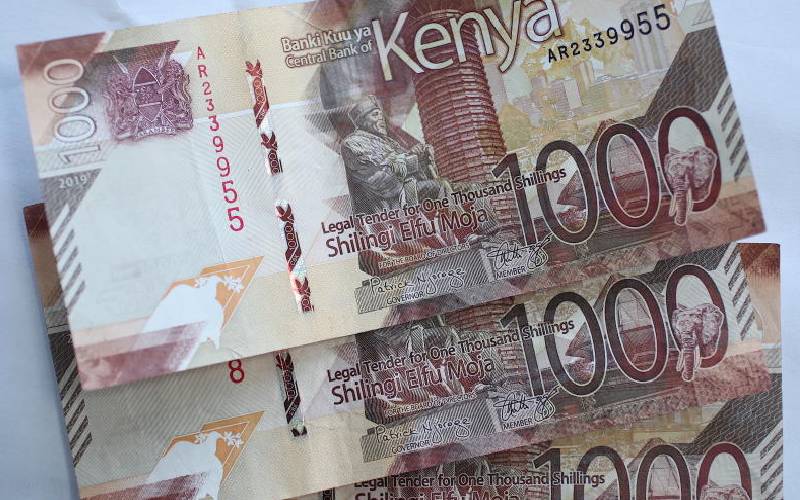 Financially starved Nandi County is seeking a loan to pay its workers who have gone without salaries for the last four months.
Finance Chief Officer Meshack Malakwen and Head of County Budget Prisca Chepchirchir said the emergency funds would help avert a strike by more than 5,000 workers.
"The county is running short of funds to sustain service delivery. This is the reason we are seeking your approval to support the staff as they wait for the Senate to approve the CRA," said Malakwen.
He was referring to the Commission on Revenue Allocation's third basis formula for sharing Sh316 billion among the 47 counties, whose passage has been deferred on numerous occasions to allow senators reach a consensus.
Read More
Malakwen said they had approached Equity Bank to loan them the money for one month.
"As it has agreed with the county, the guarantor will not incur much interest for the loan for a period of one month. Since it manages our accounts, Equity Bank will service the county expenditures as a corporate social responsibility offer," he stated.
The county assembly, however, asked the two officials to explain why the issue of employees failing to receive their dues had persisted over the last three years.
"This is due to delays by the National Treasury to release the funds every financial year. But our workers have been receiving their money eventually," said Chepchirchir.
Lessos MCA Emmanuel Rono expressed doubts over the county's ability to service a new loan, saying the county government was yet to settle bills worth millions of shillings.
"It is known that the county is grappling to pay pending bills amounting to over Sh500 million. The additional Sh350 million will be hectic for the county to service," Rono said.
In response, Chepchirchir said the funds deposited into the county's account would only be used to pay salaries and not for development.
"Remember that the guarantor manages our accounts, and once the funds are released by the national government, the bank will settle from the vote meant for wages," she said.
Governors have warned that delays to disburse funds have hampered service delivery in the devolved regions.
There have been calls for the National Treasury to release at least half of the allocations counties received in the 2019/2020 financial year as senators continue to seek consensus on the revenue-sharing formula.