Ogieks get new heads to push for land rights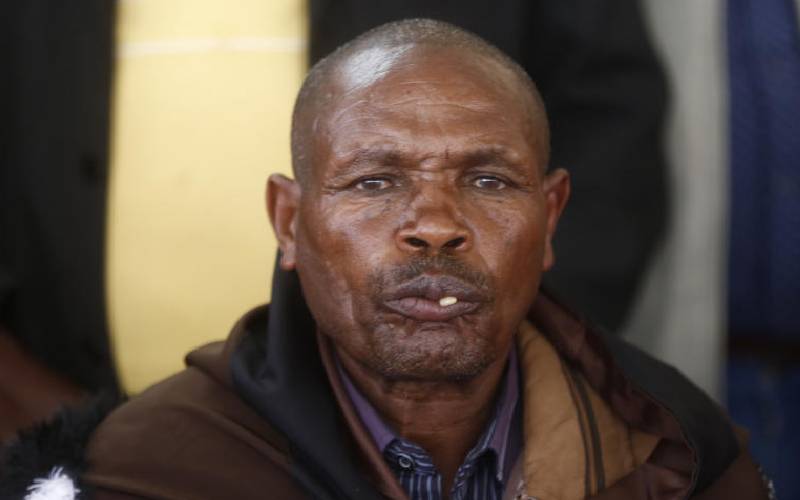 The Ogiek community has declared their former council of elders redundant and selected an interim council to represent them implement a ruling by the African Court of Human and Peoples' Rights.
Three years ago the African court gave a landmark ruling, which allowed the community to return to their ancestral land in the Mau Forest after the State evicted them.
The selection of a new council chaired by John Sironga, the community says, will help trace Ogiek community members for just resettlement.
The community says the former council was sharply divided leading to slow implementation of the resettlement as ordered by the court.
Ogiek People Development Programme director Daniel Kobei believes the new crop is fit for the job.
"There had been a lot of conflicting statements from the outgoing council, but we want to set records straight with information coming from the new elders," Kobei said.
He added that the new council is also tasked to initiate peace talks between the Ogiek and Kipsigis, who equally claim the Mau land.
Senator Victor Prengei blamed the previous council for breeding confusion that saw a number of youth from the indigenous community eliminated from the list of land beneficiaries.
"We will give our support to the new leaders so that Ogieks do not miss out on opportunities meant for them like has been the case before," he said.
Outgoing chair Joseph Towett, however, said the challenge was not with the formation of the Ogiek leadership, but long-standing Mau land issues.
"I have documented Ogiek struggles in a book which may guide both conservation and resettlement," Towett said. "So much land politics is playing out in this thing."
Sironga assured that he was equal to the task.
The African Court, in its judgement, declared that in expelling the Ogiek from the Mau Forest, the Kenya Government had committed multiple human rights violations.
Since colonial times, the community has faced repeated evictions from the forest, while their land has been allocated to other communities and used for commercial purposes, including logging.