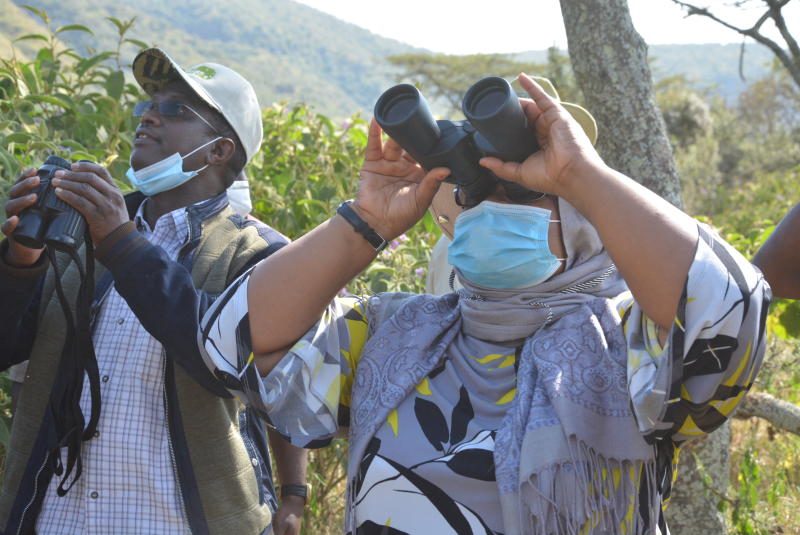 The high number of vultures dying from poisoning in Kenya is worrying, the Kenya Wildlife Services (KWS) has warned.
According to KWS, poisoning of the birds accounted for 61 per cent of the deaths of the endangered species.
This revelation emerged as the country marked International Vultures Awareness Day which was celebrated at Hell's Gate National Park in Naivasha, Nakuru County.
The park is one of the main breeding areas for eight species of the vultures in Kenya. Statistics indicate there are more than 2,000 of the birds in Kenya.
Critical role
Read More
While vultures play a critical role in the ecosystem such as cleaning carcasses and stopping further spread of deadly zoonotic diseases, their survival is threatened. Of the eight species of vultures in Kenya, four (white-backed, white-headed, hooded and rüppell's) are critically endangered.
Egyptian and Lappet-faced are classified as endangered, while Bearded Vulture is near threatened. Palm Nut Vulture is classified as least threatened. Researcher Dr Darcy Ogada of Peregrine Fund, an international organisation that conserves threatened and endangered birds of prey, confirmed that the biggest threat to vultures is poisoning.
"In Kenya poisoning is mostly unintended and is as a result of retaliation against predators. When a pastoralist or farmer loses livestock to a predator, they may lace the remaining carcass with a highly toxic pesticide to kill the predator. But this ends up killing large numbers of vultures that typically discover the carcasses first and feed in large numbers," Dr Ogada noted.
She said researches have warned of declining vulture population across the world yet they are nature's most successful scavengers providing invaluable ecological, economic and cultural services.
Data from African Wildlife Poisoning Database indicates that since 2000, 775 vulture deaths have been recorded in Kenya. The deaths are however underestimated as those reported are few.
Between 2000 and 2004, there was a steep rise in the number of vultures poisoned in Kenya. Over 180 cases were reported in 2004, numbers which reduced drastically to slightly over 30 cases in 2005. The cases of vulture poisoning again rose from 2007 through to 2009.
Between 2018 and March 2020 specifically, the cases have been on the rise with 80 cases having been recorded by March 2020.