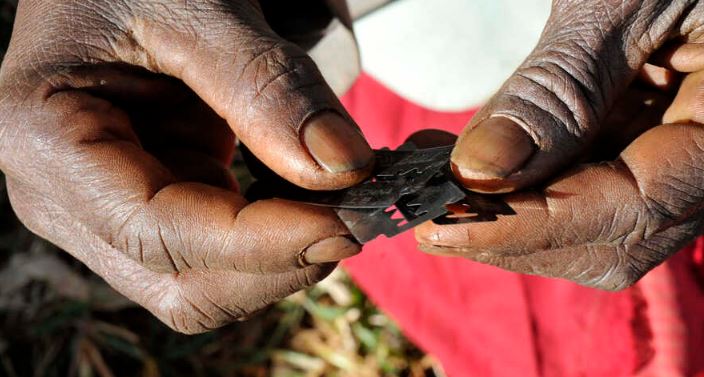 Elders from West Pokot county have condemned suspects who exhumed a woman's body from the grave and performed female genital mutilation before reburying it.
The incident has left many in shock as elders now demand the perpetrators to come out and explain to the public why they performed such a bizarre act on the dead.
The elders have given suspects one week to come forward before they perform rituals to curse them.
Speaking to The Standard Pokot council of elders led by Mastait Lockles said it is against Pokot culture to retrieve the dead from the grave hence wondered how the perpetrators got the courage to perform FGM on the dead
Read More
"It has never happened in Pokot culture. We are asking the suspects to come out and tell us what made them to do so. It's not in Pokot culture to cut the dead. When a person dies he or she can never be disturbed," he said.
He added that they have never experienced such an act in Pokot culture and it should be condemned so that future generations do not follow suit.
"We will do a Baraza to tell them that is against our beliefs and culture. We curse the culprits! As elders we don't support FGM to the living or to the dead," he said.
Loshingole Emanuel, Pokot elders' spokesman, said they are perplexed with such an incident and as elders they will hold a Baraza in weeks' time to conduct cleansing.
"Where did they get the courage of disturbing the dead. FGM is outdated. People should stop the act because it's like mocking God," he said.
Mosop location area chief, Paul Kaliatum said the incident which happened in August 2019 triggered an increase of FGM cases at the beginning of this year.
He said the community made a reference to the incident which drove locals to perform FGM on young girls fearing their girls might undergo the same if they die before being cut
He noted that they have sensitised locals against the act which saw cases of FGM decreasing.
"People took advantage of COVID-19 pandemic to cut girls (sic). We have arrested some of the culprits which has reduced the cases," he said.
He noted that such an incident has never happened and it is not part of the Pokot culture.
"We came to hear later that it occurred. We arrested one person in connection to the incident but we didn't have any evidence or complainant," he said.