Ethnic clashes: Government imposes curfew in war-torn Nakuru villages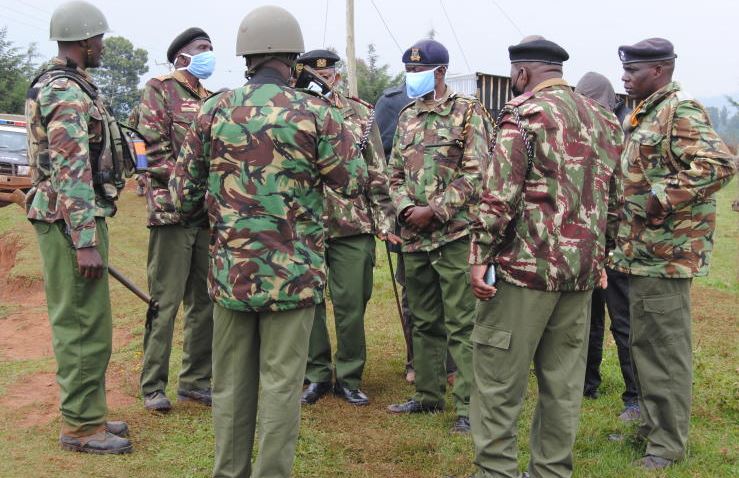 The government has this evening imposed a dusk to dawn curfew in four clash- torn villages of Nakuru County.
This follows week-long ethically instigated clashes between members of two communities living in the areas neighboring the Mau Forest Complex.
The violence has so far claimed at least three lives, injured 13 others and dozens of houses torched.
According to Rift Valley Regional Coordinator George Natembeya, the curfew starts at 6pm and ends at 7am and began immediately on Friday evening.
Areas affected by the curfew include Mauche, Mariashoni, Ndosua and Elburgon.
Although the government is yet to issue an official gazette notice on the curfew as prescribed under the Public Order Act, Mr. Natembeya said the curfew would help to stop escalation of violence and at the same time help in identifying culprits.
Security sources have established that the attackers are from outside the affected areas and that they are suspected hired militia meant to cause havoc in the region.
No one has been arrested in connection with the violence.
Natembeya told Standard Digital that a contingent of police officers have been deployed in the areas of Mau Narok, Mariashoni, Mauche, Ndosua and Elburgon to enforce the curfew. "All residents in the areas should adhere to the curfew, failure to which they will be arrested and prosecuted," Natembeya said.
However, he did not give timelines of the curfew, but maintained that a review will be done next week on Tuesday.
"Curfew shall continue until peace is restored in the area. We shall however have a security review meeting with county leadership and a security committee next week to get a solution on the matter," he said.
Nakuru Governor Lee Kinyanjui who attended a leaders meeting chaired by Natembeya said they have resolved to have a series of security meetings in the affected areas to unite the warring communities.
"A curfew has been declared in Njoro, Mau Narok and Elburgon divisions. There will be no movement in these areas between 6pm and 7pm from today until August 4," said Kinyanjui.
The government has also imposed a ban on carrying of any weapons including arrows, bows and pangas while at the same time banning alarmist screaming.
The clashes began on Tuesday sparked by the theft of at least 50 heads of cattle, 24 of which were recovered.
During the Tuesday attack, one person was killed on the spot while five others were injured. A second person who had an arrow lodged in his head on Wednesday died in one of the local hospitals.
The third person also shot with an arrow died as the police rushed him to hospital.
One more person died in the subsequent attacks bring the number of persons killed in the clashes to three.
The government is yet to establish the cause of ethnic clashes but unconfirmed reports say rival communities are fighting over land dispute.
"People have decided to attack each other without reasons. There are no reports of cattle theft reported unlike in the past, where attacks have been linked to cattle rustling," Natembeya said
Earlier this week, ethnic clashes were also reported at Oleposumoru, at the border of Nakuru and Narok Counties.