Community vows not to leave forest despite order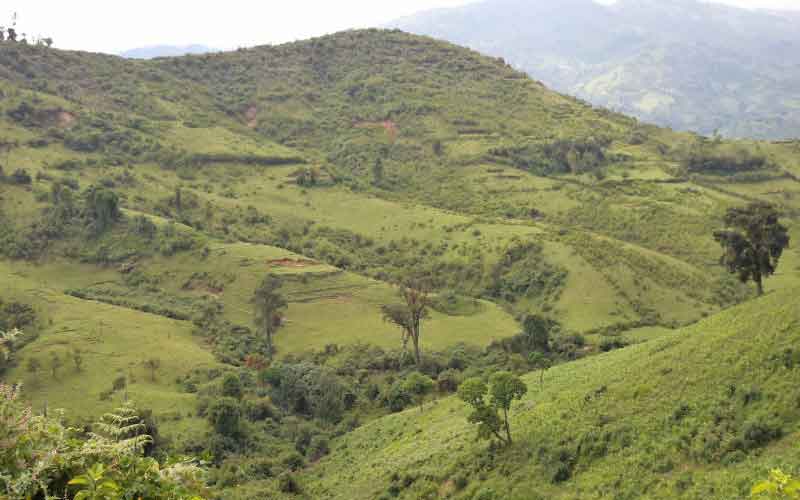 The Environment and Lands Court in Eldoret has dismissed a suit by the indigenous Sengwer community seeking to stop evictions from Embobut Forest.
In a petition filed on March 22, 2013, the community through their lawyer Emily Kimama had argued that if the intended evictions were to be carried out, the community's right to participate in their cultural life would be contravened.
Another petition filed in 2018 with affidavits of some members of the community argued that they had suffered violent attacks, including burning of houses and destruction of property by the Kenya Forest Service, in a bid to force their eviction.
Kenya Forest Service had argued that the forest had been unlawfully invaded and inhabited by different ethnic groups, including Pokots, Marakwets, Kikuyus and the Sengwer, practising farming and livestock keeping at the expense of conservation efforts.
KFS further said the government had offered Sh1.1 billion to resettle 2,864 households that were living as squatters in Embobut Forest in 2014, stating that each household received Sh400,000 to acquire alternative land outside the forest and that the Sengwer community were no an exception.
Justice Stephen Kibunja, in his decision, dealt the community's quest a blow when he ruled on May 13 that the forest was public land.
Nationa forest
He noted that the land had been gazetted as a national forest by the colonial administration in 1954 before it was declared a central forest in 1964 and that the land would not be used as a community property but rather as public land. "The proclamation and subsequent gazettement of Embobut Forest as a forest reserve and thereafter as a central forest protected by the State has not been disputed. The forest having been proclaimed a forest reserve and gazetted as a central forest in 1964, then it forms part of public land as defined by the Constitution," ruled Justice Kibunja.
The court further ruled that no evidence had been tabled in court showing the legal ownership of the Embobut Forest by the community.
"The court finds that the petitioners in both petitions have not tendered any evidence to show or suggest that the said land had been legally and procedurally degazetted as a protected forest or procedurally and legally alienated to them as the Sengwer community," stated the judgment.
Despite the latest setback, the indigenous Sengwer community have vowed to continue with their quest.