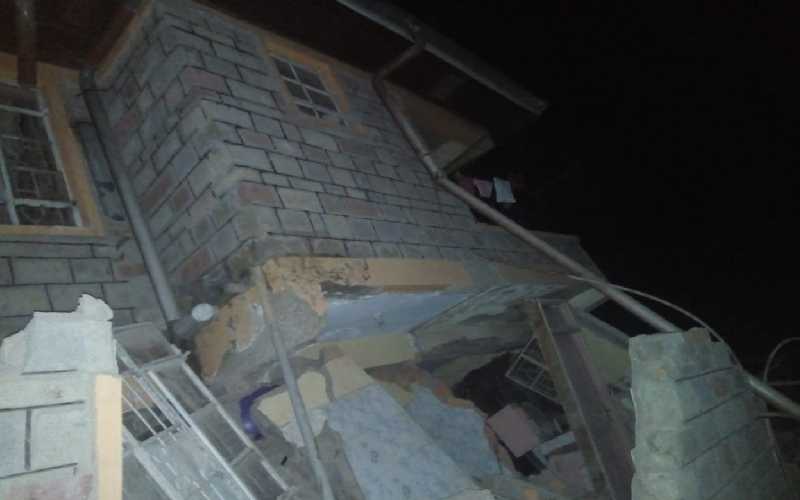 An unknown number of people are feared trapped after a building collapses in Kericho town on Tuesday night.
According to Red Cross official, the three-storey residential building has collapsed in Kericho town owned by a local contracted came down after 7:30 pm.
"Tebsview Building, owned by Kericho contractor Charles Chaglano collapsed slightly after 7:30pm, said Kericho Red Cross official Sofia Tuwei,
The Standard Digital could not immediately confirm the exact number of those trapped inside the ill-fated building as rescue operations were still underway.
Read More
According to Shadrach Ngeno, the scene is chaotic, people trapped in the rubble were heard calling for help.
There was a voice of a distressed woman calling for help to rescue her two children trapped underneath the rubble of the collapsed building.
Poor workmanship reportedly led to the collapse of the building.