Landlady removes tenant's door over Sh4,000 rent arrears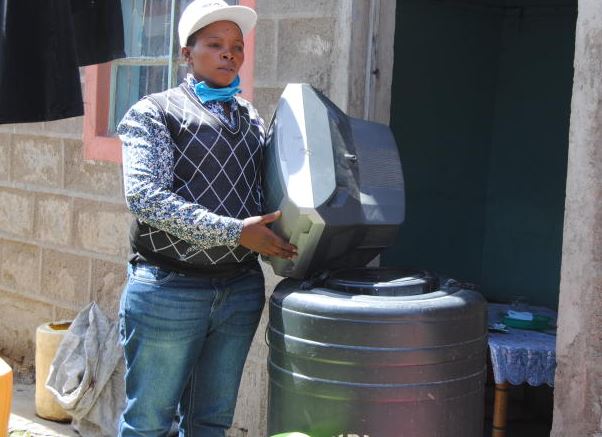 Tales of landlords harassing tenants over delayed rent payment are on the rise as families continue to suffer income loss due to the Covid-19 pandemic.
In Narok, a woman was forced to spend the night in the cold after a landlady removed the front door of her house due to delayed rent amounting to Sh4,000.
Narrating her ordeal to the Standard on Thursday, Mary Njeri said she arrived home on Wednesday evening only to find the door to the house yanked off.
"I could not believe what I was seeing. I spent the entire day washing clothes in neighboring homes only to arrive home to find the door missing," she said.
Njeri, who is a second hand cloth dealer at Kandas market within the town said the market was closed over the ongoing coronavirus pandemic, making it difficult for her to pay the one month's rent.
"I have never failed to pay rent for the one year and four months I have been living in her house. I tried to explain to her that I have no income right now but she never listened. I even offered to give her my cupboard which I bought at Sh50,000 as collateral but she refused," narrated Njeri.
The mother of two said she solely depended on the mitumba cloth business to feed her two children and that she wishes her landlady could have understood her predicament.
Ms Njeri has however called on the government to take action on such landlords saying the Covid-19 has affected several businesses thus need for them to be considerate during this tough period.
This act is unacceptable, inhuman and demeaning. What if thieves had come and stole her belongings? She (landlady) should have just understood because she has been paying her rent religiously when things were fine," said John Lekakiny, a resident.
Due to the prevailing economic conditions occasioned by the coronavirus pandemic, some landlords have waived rent for their tenants while others have reduced the rent amount by 50 percent.
Efforts to reach the landlady were however fruitless as she declined to pick calls.