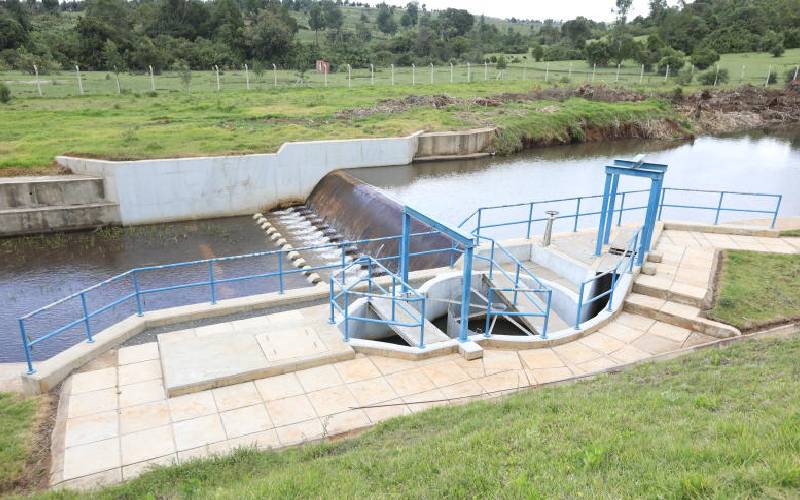 Controversy is brewing between two agencies over irrigation schemes in Elgeyo Marakwet County.
Iten-Tambach Water and Sewerage Company (ITWASCO) is protesting the decision by the National Irrigation Board (NIB) to establish two irrigation projects near Sabor Water Project, a major source of water for Iten and Tambach towns.
Those opposed to the projects say the projects will cause water shortage in the two adjacent towns.
Residents say the irrigation projects could reduce water levels in the Charma River on which the water project was established, a move they claim has led to water rationing in Iten, the county's headquarters.
The county government, through ITWASCO, has called for cancellation of the project.
Read More
Letters by ITWASCO to NIB say the projects will divert water meant for domestic use in Iten and Tambach for irrigation projects.
Reports by Elgeyo Marakwet County's water and environment department show that the project supplies water to 70,000 residents in the two towns.
Sparking fears
Lower Sabor Irrigation Development and Kabukto Water Projects were established earlier this year by NIB and Lake Victoria North Water Works Development Agency, respectively.
According to NIB, the Lower Sabor project that is sparking fears of water shortage is among flagship irrigation projects under the Big Four agenda aimed at improving livelihoods in dry areas of neighbouring Uasin Gishu County.
In the last one year, ITWASCO has written three letters seeking cancellation of the two projects expected to draw water from the river flowing through Kaptagat forest.
The latest complaint letter written on September 10, 2019 by ITWASCO to the Water Resources Authority warned that Iten town would face an acute water shortage, particularly during the dry seasons, if the two projects are implemented.
"The purpose of this letter is to request you to suspend implementation of the said project until discharge from the river is quantified by the relevant authorities," the letter, addressed to authority CEO Mohamed Shurie, read.
In the letters, ITWASCO questioned why the two projects that divert water meant for domestic use in the fast growing towns were established upstream.
Water demand
In a letter to the NIB General Manager Gitonga Mugambi, ITWASCO Managing Director Paul Yator said following construction of other intakes upstream, Charma River cannot meet water demand for the population of the two towns.
The letter said the intakes of the new projects are located 2.5 kilometres upstream, significantly reducing water levels downstream.
Another protest letter on Kabukto Water Project expresses fears of decreasing water levels, which resulted in persistent water rationing in Iten and Tambach.
NIB Communications Manager Daniel Nzonzo, however, said the irrigation projects would not affect water levels in the river, adding that engineers conducted a "proper assessment" before the projects were established.