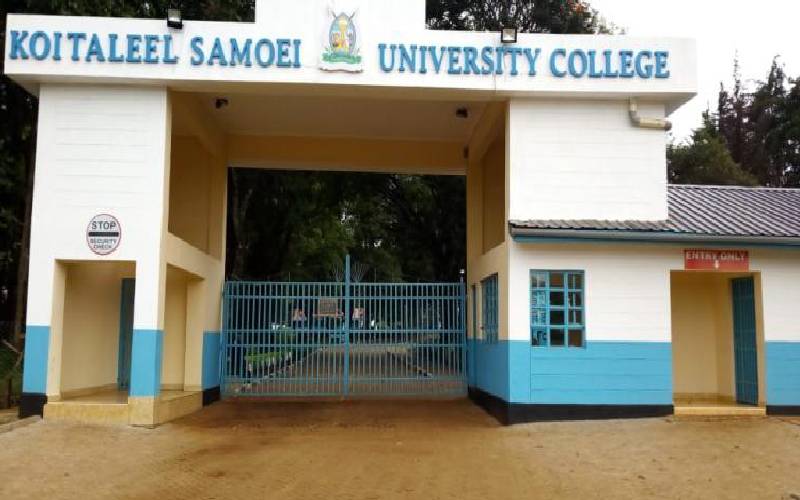 The Talai clan of Nandi was well-organised, influential and was relied upon for its leadership in the wider Kalenjin community.
It had the powers to foresee and even predicted the coming of the white man long before the Nandi resistance.
Historians say Kipnyolei Trugat, who was father to Nandi legend Koitalel arap Samoei, warned Nandi elders that he had seen a "metallic snake" crossing over from Mombasa to Kisumu – implying the Kenya-Uganda railway.
The clan, through Koitalel, later waged an 11-year resistance against the colonialists before he was killed and the clan subdued in 1905.
Despite the defeat, the clan still stands tall today through admirable achievements.
Read More
Marathon ace Eliud Kipchoge's under two-hour run in Vienna, Austria and the opening of Koitalel Samoei University College in Nandi County are 2019 landmark gifts for the Talai clan and the larger Nandi community.
Kipchoge and Koitalel are Talai clansmen.
Kipchoge, who held the Marathon World Record at 2.01.39, hit the 1.59.40 in the INEOS challenge, becoming the first sub-two-hour marathoner.
For his achievement, the government disbursed Sh100 million towards expansion of St Peters Kapsisiywa High School in his rural home in Chesumei.
Kipchoge recognised
He was also recognised by President Uhuru Kenyatta with the Elder of the Order of the Golden Heart of Kenya (EGH) award.
The clan, whose totem is a lion, recently marked 100 years' commemoration since the colonial regime relocated them from Nandi Hills in 1919 after the killing of Koitalel.
Koitalel Samoei University College, a constituent college of University of Nairobi (UoN) was established at Mosoriot, becoming the first public university in Nandi County.
Students selected
In September, the university college received more than 100 students selected for programmes in Education and Business.
The principal, Gideon Misoi, could not hide his delight, as he welcomed the.
"These 2019 events are a blessing to Nandi community. These are great achievements and we look forward to a brighter future," Moses Saina, secretary of Talai Council of Elders, said.
Judy Koskei, a great granddaughter of Koitalel, was proud of Kipchoge's achievement and happy to see the start of Koitalel Samoei University.