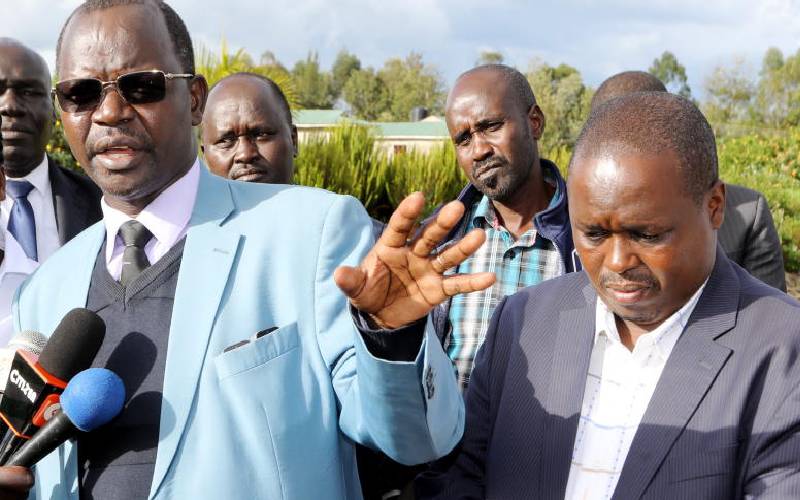 West Pokot Governor John Lonyangapuo has joined leaders dismissing the 2019 National Census results.
He termed the population outcome in his county as 'strange,' saying the numbers are not adding up.
The county has the highest birth rate in the country with a fertility rate of 7.2 per cent.
Nearly each woman has seven to eight children, the governor reiterated.
The report by the Kenya National Bureau of Statistics (KNBS) indicated that West Pokot has a population of 621,241 people.
The county boss on Saturday attended the graduation ceremony at the West Pokot Teachers College after returning from the US.
He said he will consider taking legal action against the KNBS.
Lonyangapuo continued that he projected the numbers to be between 830,000 and 1.2 million people in the county because it has been leading in high birth rate in the last eight years.
"We expected the numbers to be higher. Where did they hide our people? Who killed our people? And who is making our mothers not give birth?" the governor said.
Lonyangapuo reiterated that in 2009, Pokot North sub County had 156,011 people and that it was interesting to note that the results released in 2019 count indicated only 134,485 people.
"Does is means Pokot North women are barren or have refused to give birth for ten years and men are dry? Only few people have died," said Lonyangapuo.
Lonyangapuo cited that North Pokot Sub County has more than 200,000 women and 60,000 children.
"Women are many and have given birth to children who have joined Early Childhood Development Education. More than 540 children are born every month in Kapenguria hospital and 60,000 every year. Only 50 per cent of mothers give birth in hospitals. Others deliver at home," he said.
"There seems to be a plot to economically and politically disadvantage some regions".
Lonyangapuo said population figures are critical in deciding the share of the national cake that a region gets.