Inquest told of teller's last moments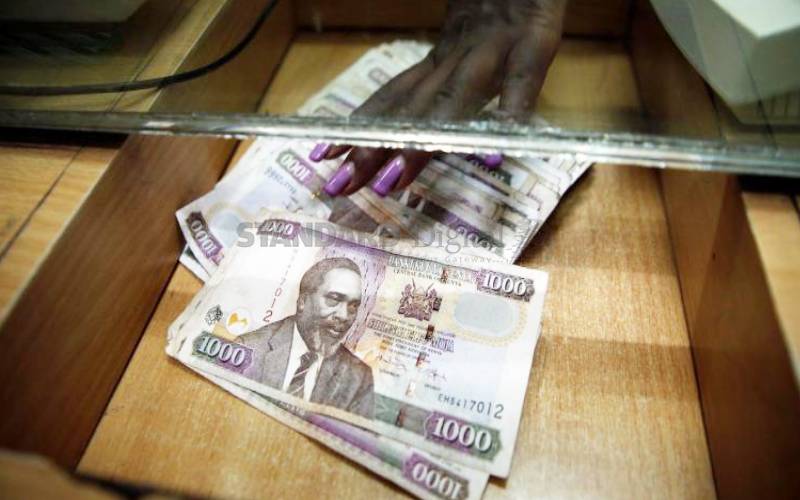 Witnesses in an inquest into the death of a 28 year-old bank teller have recounted their last moments with the victim whose body was discovered in her house in Nakuru town.
Daniel Maina, a colleagues at CFC Stanbic Bank, Nakuru Branch detailed how he communicated with Jecinta Amina via text messages some hours past midnight, a night before she was found dead in her apartment.
Mr Maina, who was a Business Banker, testified before Principal Magistrate Bernard Mararo that the deceased Jecinta Amina texted him on November 24, 2017 at around 1.30 pm and addressed him as 'sir', something that seemed weird to him given that he wasn't her supervisor.
Maina said when he woke up at around six o'clock in the morning he found a text from the deceased informing him that she was sick and couldn't report to work.
"I got an SMS from Amina which she sent at 1.30 which said, 'Sir I know it's late but I am asking for a day off tomorrow for I have rushed to hospital and have been admitted as I am not feeling well. Sincere apologies, but I will update you on progress and be back to work as soon as I can, thank you', narrated Maina.
At around 8am he went to Mr Bungeri Imbuga, Amina's boss and addressed the issue, after calling the deceased numerous times without getting a response.
"Imbuga was forced to send staff to different hospitals to confirm if she has been admitted, but in vain," says Maina.
On November 25, 2017, when reaching work he learnt that the deceased had been found in her house, dead.
While cross-examining the witness lawyer Gordon Ogolla who represents the family, asked if he still had the phone on which he received the text from the deceased.
Maina said he destroyed it, but later said he gave the phone to his cousin, then to his sister in law whom they lived together with. The court asked Maina to be clear on whom he gave the phone and he confirmed it was his sister-in-law.
Gladys Maritim, the bank's area manager, told the court they made numerous attempts to reach Amina's friend Benjamin Balla seeking directions to her house.
At around 8pm with the help of security, they broke into Amina's house and found her bloodied body in a pool of blood on the floor. Ogalla also requested Maritim to avail CCTV footage to court showing Amina's whereabouts before her death.