Governor, rival allies clash over song bias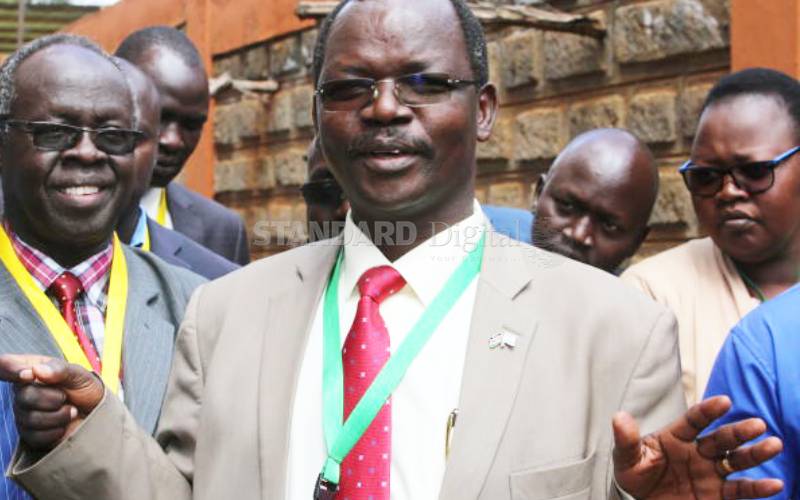 Rival factions allied to Governor John Lonyangapuo (pictured) and his predecessor Simon Kachapin clashed during a fundraiser in Kapsangar over a partisan political song.
The function to raise funds for a boda boda group turned chaotic after the entertainment crew played a song praising Mr Kachapin, who is a chief administrative secretary in the Energy ministry.
The two camps had agreed not to play any music that seems to praise or glorify either of the two leaders, but a Dee Jay played the song that provoked the governor's supporters, sparking a confrontation.
Rivals hurled insults and exchanged blows, prompting women and children to flee.
Police officers had to intervene to restore calm at the forum that was attended by area MP David Pkosing.
The supremacy battles have been on social media and social interaction, with no camp willing to share a podium during some functions in the county.
Game plan
Team Lonyangapuo is keen to clinch retain the position in 2022 while Kachapin's camp is working to recapture the seat.
Each team has been crisscrossing the county supporting the Big 4 Agenda, with Kachapin saying he has no time for politics at the moment.
Kachapin noted that there is need to advocate delivery of government projects across the country without politicising the Big 4 agenda.
Lonyangapuo, who was elected on a Kanu ticket in 2017, insists that the handshake between President Uhuru Kenyatta and the former Prime Minister Raila Odinga needs to be emulated at the county level.
"I was invited by the boda boda group for a funds drive. I didn't come here to battle with anyone. Every politician should be accorded the respect he or she deserves. Wrangles will derail our people from getting services," he said.