Police hunting for 14 bandits in North Rift counties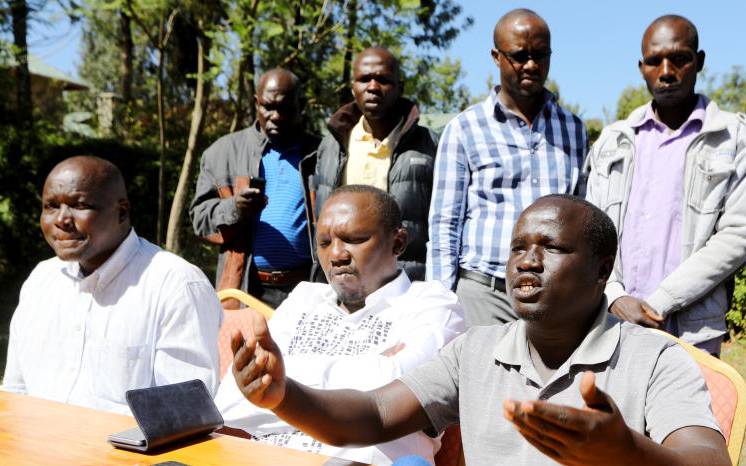 Security agencies in Kerio Valley have launched a manhunt for at least 14 notorious cattle rustlers suspected to be behind the spate of renewed attacks in the region.
A section of security officials from Elgeyo Marakwet and West Pokot Counties on Tuesday said the suspected bandits are listed for arrests and interrogation in connection with the skirmishes that have left 30 people dead. This is just in four months, affecting two communities living in the Kerio Valley.
At least six schools also remained closed by today but the security bosses called for re-opening of the learning institutions, saying calm has returned following the deployment of over 100 General Service Unit (GSU) personnel three days ago.
In West Pokot, at least ten bandits, according to Sigor Sub-County Police Commander (SCPC) Bamfort Tsurwa, are being sought by security agencies.
Mr Tsurwa said the wanted suspects will be questioned in relation to the wave of deadly attacks and cattle theft in both counties.
"The suspects are known by locals and we are urging them to tip the police for their immediate arrest. Some of the suspects have past criminal records," Mr Tsurwa told The Standard on phone.
He however said that GSU personnel deployed to support security team in the fight against bandits are yet to arrive in the area, but noted that the area has adequate security personnel.
"We also have intelligence reports indicating that bandits across the region know each other and at times collude in cattle theft," said Tsurwa.
His Marakwet East counterpart Vincent Kitili said at least four notorious bandits have been profiled and are being pursued by the police.
Mr Kitili called for urgent reopening of schools indefinitely shut down following the clashes that left a GSU officer and motorcycle dead in the last one week.
The closed schools are Kamelei, Kabero, Tenderwa, Kalya and Liter Primary schools. The institutions are located along the troubled border of the two counties.
"Some criminal elements have been continuously engaged in activities with outcomes adversely affecting the peace process and steps made towards realization of peaceful co- existence of warring communities," he said.
He added: "However the police won't relent and sooner than later, the police is on hot pursuit and their days are numbered, the long arm of the government will definitely make sure that criminals from either will face full force of the law."
The police boss urged residents who abandoned their farms in the fertile Kerio Valley, along the River Kerio to cultivate the farms, saying police patrols have been enhanced.
He told residents to inform the police on the whereabouts of suspected bandits roaming the area.
"I want to reassure residents that things won't be the same again. I expect total cooperation from all stakeholders as we strive forward to end the 46-year-old cattle rustling and other heinous activities among our pastoral communities," he added.