Sh4.2m bhang netted in Londiani
RIFT VALLEY
By Nikko Tanui | May 19th 2019 | 1 min read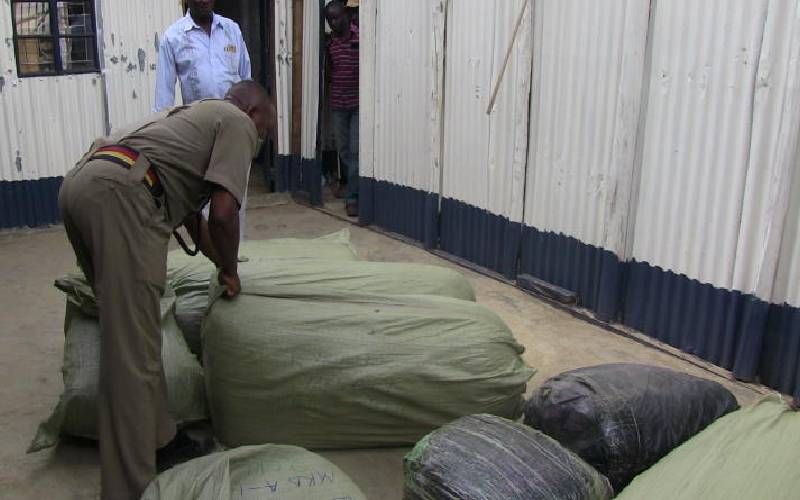 Police in Londiani confiscated bhang worth Sh4.2 million after a dramatic car chase.
Londiani Deputy County Commissioner Festus Munyao said the bhang weighing 223kg was seized at a police roadblock on the Kericho-Nakuru highway on Saturday morning.
The drug, which was concealed in airtight bags, was being transported towards Nakuru.
"When the driver of the vehicle noticed the police he made a U-turn, prompting a car chase," said Munyao.
The driver later abandoned the vehicle at a nearby petrol station and fled on foot.
The car was towed to Londiani Police Station.
"We don't know who the owner of the vehicle is, but we have forwarded the vehicle's details to the National Transport and Safety Authority (NTSA) to track him," said Munyao.
He said the hunt was on for the suspect and the faces behind the consignment.
"We are aware that traffickers use private cars to transport drugs, we are on high alert and they will not escape police scrutiny," he said.
The incident came barely three weeks after another bhang consignment worth Sh4.9 million was seized in Ainamoi Constituency.