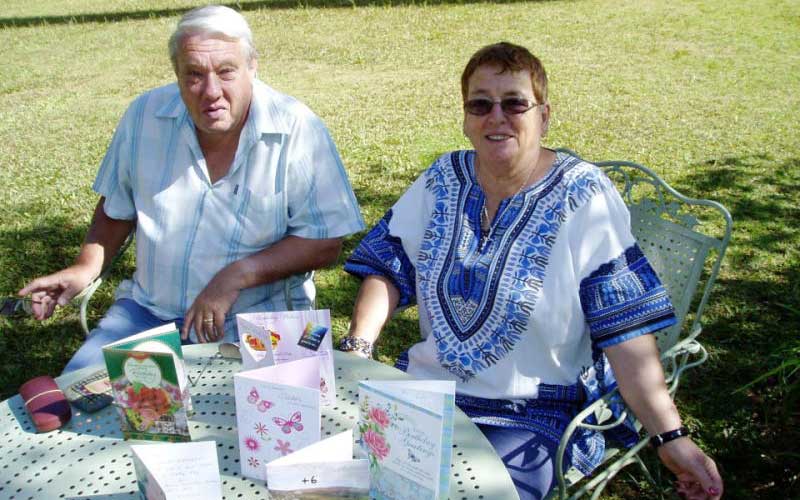 It all began with an invite to experience Kenya on their honeymoon in 1970.
At the time, newlyweds Paul and Elizabeth Scott had no inkling of how the visit would change their lives and those of others through education.
Almost half a century later, the couple recalls settling at The Hill School, Eldoret, miles from United Kingdom.
The journey has been long, but their love and attachment to Kenya keeps maturing like wine, owing to the more than 10,000 lives that have gone through their hands from the school that has continued to post impressive results.
Paul and Elizabeth met at Shenstone Teachers Training College in Bromsgrove, UK in 1964, and were employed in Catholic schools in South West of England after their course.
Read More
After their wedding in 1969, Paul's sister, who had moved to Kenya earlier, invited the couple to Kenya the following year to experience their honeymoon.
"This was our first time flying. We paid air ticket and had a fantastic safari in Kenya. It was warm and when I touched the soil, I felt a great country. For a month, we toured Nakuru, Arbedares, Naivasha, Kibwezi, Voi, Whispering Flames and Tsavo," recalls Elizabeth.
After returning to the UK, they made inquiries through the department of Oversees Development for teaching jobs in Kenya. They got wind of two vacancies at The Hill School and applied. Correspondence then was painfully slow.
"Our application was successful and we were invited for interviews with Teachers Service Commission (TSC). We took the risks and gave up our jobs in UK, sold our car and booked a flight to Kenya," recalls Elizabeth.
"We were employed as S1 teachers with a salary of Sh1,400 monthly. We were posted to The Hills School, where I was allocated Standard Seven and Elizabeth Standard Four. Our first day in Eldoret was a mix of blessings – the long rainy season had delayed, but on our arrival on May 1, 1972, it rained heavily," says Paul.
Renewed vows
Recently, the couple renewed marriage vows in Eldoret to mark 50 years of the union. The two later held a reunion fete at The Hill School, attended by more than 200 alumni, currently serving in public, private and corporate entities.
"I think we were the last European teachers to be employed by TSC. The Hill School where we spent over 20 years without going back to UK is closest to our hearts," Elizabeth told the alumni.
She said though they did not have children of their own, they were blessed with pupils who went through The Hill School.
"We rejoice with the thousands of children who went through The Hill School. It is our best achievement seeing the professional diversity they pursued locally and globally. We keep in touch and my Facebook account is full of the school alumni," said Elizabeth.
She added: "We treat alumni as our children and anything happening to them affects us. We rejoice in success and mourn in case of anything bad."
Their training as junior secondary teachers in UK prepared them to handle learners between the ages of 11 and 15 years. Paul taught English and geography while Elizabeth taught art and craft.
Paul says The Hill School had a long history dating back to 1952 when it was established to serve children of senior civil servants under colonial government in Kenya and Uganda.
"Colonial government of Kenya and Uganda gazetted The Hill School to provide safety and peaceful environment for senior civil servant's children whenever they were transferred," recalls Paul.
Paul recalls their experience for the first time at The Hill School on May 2, 1972.
"We had introduced ourselves to parents and pupils before setting off for our first lesson. I remember seeing you in my first class," he said, referring to former Director of Public Prosecution (DPP) Phillip Murgor, who attended the alumni reunion.
Paul said pupil population then had dropped to 200 from a capacity of 700 following return of some British and Australian colonial civil servants and South African farmers after independence. The school was expensive, with day scholars paying Sh290 while boarders paid Sh960 per term.
Paul recalls then Vice President Daniel arap Moi's (and later president) intervention during a surprise tour of the school in 1975, where he sensitsed the local community to enroll their children.
Paul was promoted to act as the school's head in 1973, and served until 1991 when, alongside Elizabeth, they were transferred to The Aga Khan Primary School in Kisumu. Paul moved six years after The Hill School secondary wing had been established following retired president Moi's directive.
Some of The Hill School alumni in senior positions are Uasin Gishu Woman Rep Gladys Shollei, Moiben MP Silas Tiren and his Soy counterpart Caleb Kositany.
The Hill School alumni, including Peter Boit and Murgor, were part of the team that ushered Paul and Elizabeth to the altar at Mother of Apostles Seminary Eldoret during renewal of their vows.
Hundreds of the alumni, most of them in their 50s, applauded the couple that contributed to their education.
Murgor and his wife Agnes expressed gratitude to the couple for granting them quality education.
Students everywhere
"The Hill School students are everywhere, some holding senior positions in Government. We have never lost touch with the family and they are the main reason for making us who we are," said Murgor.
The couple resigned from TSC in 1996 and thereafter supported establishment of Kipkeino School, a public school that incorporates children from disadvantaged families.