42 counties not ready to fight climate change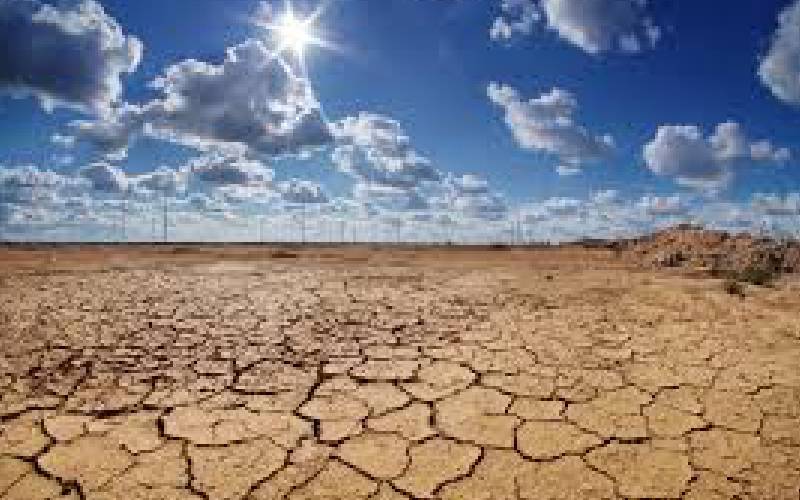 Only of the 47 counties have set aside funds to deal with climate change, a report has revealed.
And the amount set aside by the five regional governments is only one to two per cent of their annual budget.
Garissa, Isiolo, Kitui, Makueni and Wajir have established county climate change funds, while the remaining counties have done nothing as the effects of climate change continue to be felt across the country.
According to the 2018-2022 National Climate Change Action Plan, 42 counties are yet to set up regulations that will help them mainstream climate change into their development plans and ease adaptation to adverse weather patterns.
In the action plan, it is noted that climate-related disasters, particularly droughts and floods, are becoming more frequent with arid and semi-arid areas experiencing extreme weather conditions.
Changing weather patterns have seen floods become more frequent. Some 183 people were killed by flooding last year, and 225,000 others being displaced. Of those displaced, 145,000 were children.
Over 700 schools were also closed last year due to flooding, according to the National Climate Change Action Plan (NACC).
"Between 1990 and 2015, a total of 43 flood disasters happened in Kenya. This is equivalent to an average of 1.65 flood disasters per year. On average, each flood disaster affected 68,000 people. Estimates show that 267,000 Kenyans will be at risk from coastal flooding by 2030 because of sea level rise," the 2018-2022 NACC partly read.
National Environmental and Complaints Committee Secretary John Chumo said despite the effects of climate change in counties, a majority of the counties seemed to take the issue lightly.
He said Kenya, like many other African countries, was highly vulnerable to climate change because most of its citizens rely on climate-sensitive natural resources.
"Only a few counties have come up with climate change funds regulations that will help them mainstream climate change into their development planning," Dr Chumo said.