Rancher says life in danger after reservists disarmed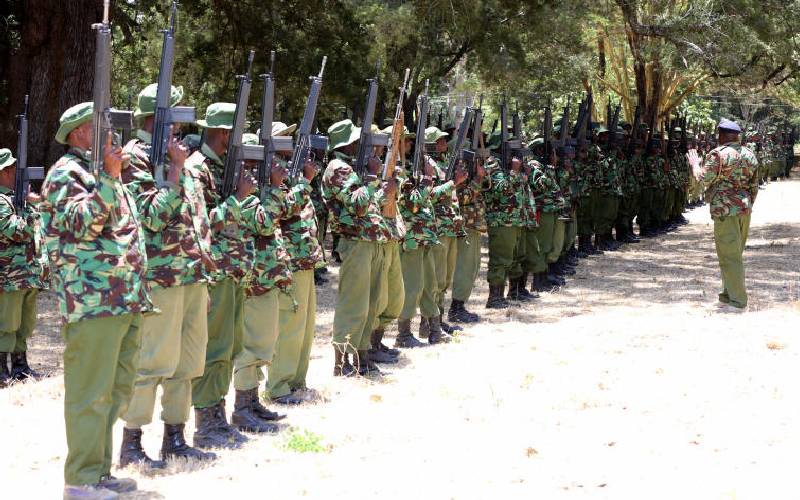 A rancher has protested against a move by the national government to disarm police reservists on her property.
Lucy Jennings said security agents confiscated guns held by reservists in her Rumuruti farm in Laikipia East.
Ms Jennings said the disarmament exposed her to attacks from illegal grazers who had invaded the ranch.
"I have already reported that my life is in danger. They could be baying for my blood for refusing to let them graze their animals on my farm. Confiscating the guns leaves me exposed to more danger."
The guns were withdrawn after the ranch's chief security officer was shot last Friday by suspected herders.
Samuel Lokircham was shot in the hand and stomach and is being treated at the Rift Valley Provincial General Hospital.
Jennings said police informed her that the guns had been taken for ballistic tests to establish whether any was used to shoot Mr Lokircham.
"But there is no way that the officers would shoot one of their own. Let the police carry out expeditious investigations into the matter. We want to know who attacked our security man," she said.
County Commissioner Onesmus Musyoki said they wanted to establish who shot Lokircham. "We want to assure all ranchers that they are safe as we have deployed enough security personnel. Illegal grazers are being moved out of private farms."