Traffic snarl-up along Muhuroni-Londiani road after 2 Lorries smash, drivers killed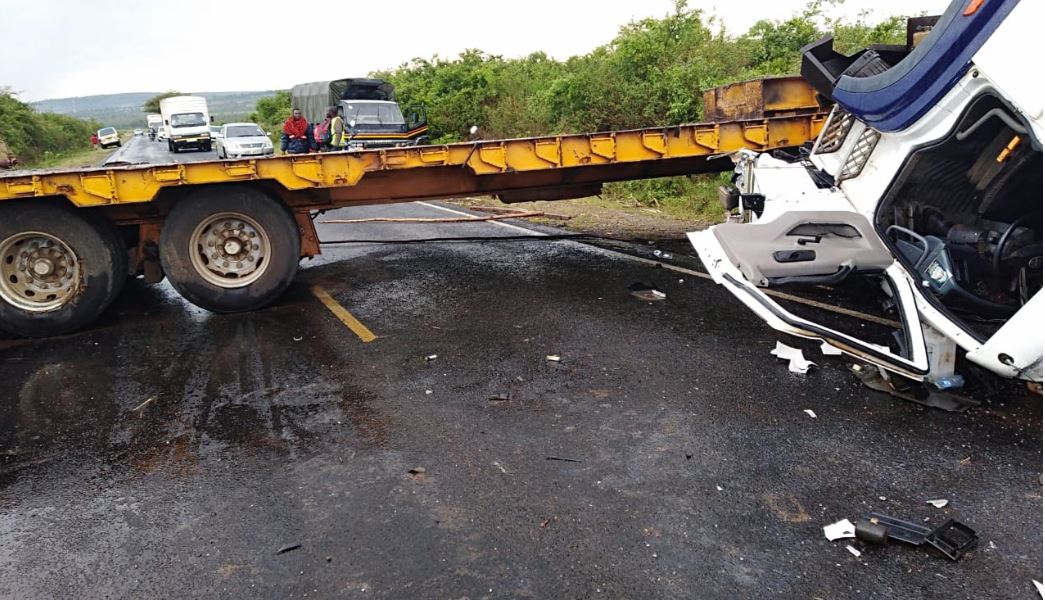 Two lorry drivers have died after their vehicles were involved in a head-on collision along the Muhuroni -Londiani junction road.
According to a road user who witnessed the Thursday evening accident, the driver of the lorry which was heading towards Muhuroni was trying to avoid knocking down cattle crossing the road, but ended up smashing into the lorry which was headed the opposite direction.
Two cows crossing the road were also knocked down to death.
Belgut OCPD Phillip Okello said the area Traffic Base Commander was still processing the scene of the accident and would provide more details.
The accident has caused a huge traffic jam and motorists are advised to use alternative roads to their destinations.