Investors pledge billions as conference ends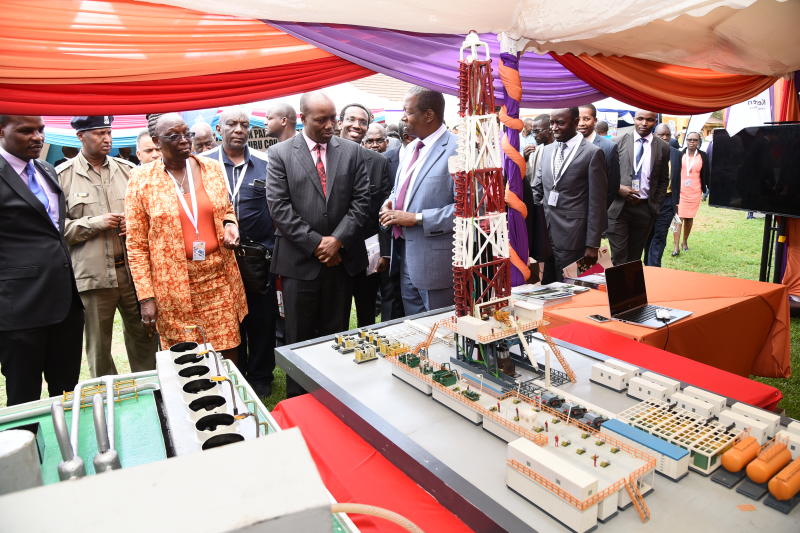 The investors' conference has brought hope to the region, Governor Lee Kinyanjui has said.
Speaking at the end of the three-day Nakuru International Investors Conference, Mr Kinyanjui said investors had pledged billions of shillings in trade deals in agriculture, real estate and manufacturing.
"We cannot put a figure on the investment pledges but the interest shown by multinationals and local investors underscored the success of the event," said Kinyanjui.
The governor said an offer by Oserian Company to provide 18,000 acres currently under flowers to investors would turn around the fortunes of Olkaria residents.
Oserian Two Lakes Project Managing Director Neil Hellings said 14,000 acres would be set aside for a game sanctuary while 1,550 acres would be for an industrial park. "Investors will get reliable and sustainable energy at a reduced cost of 40 per cent," said Mr Heller, adding that by August next year, the first company from Switzerland would start operations in the park.
The MD said the firm was looking for partners to set up residential homes, hotels, schools, hospitals and venues offering leisure activities.
Separately, the national government has said it will address the issue of housing in the upcoming special economic zones in Naivasha to stop the mushrooming of informal settlements.
Affordable housing
Housing Principal Secretary Charles Hinga said the State was keen to construct affordable housing around the industrial park where the number of workers was expected to soar.
While admitting that the country was facing an acute shortage of houses, Mr Hinga said he was optimistic that this would be resolved under the recently introduced affordable housing programme.
He said the annual demand for housing countrywide stood at 250,000 units but the Government could only supply 81,000 units. "Of the 250,000 units required per year, 170,000 are meant for middle and low-income earners."
The PS said the department was preparing to amend 39 laws relating to housing to enable the implementation of the affordable housing plan in line with the Big Four agenda.
Hinga noted that the upsurge of informal settlements was attributed to failure by financial institutions to offer mortgages to low-income earners. "Kenya has the lowest number of individuals seeking mortgages from banks and we want to change this so that they can own a house and pay the rent they use to pay as a mortgage for a period of time," he said.
Hinga said the project would be implemented through a national tenant purchase scheme that would be available for all cadres of employed and non-employed Kenyans.
"We will in the next 14 days commence construction of the affordable houses in counties on land belonging to the national and county governments."