Man gets life imprisonment for killing wife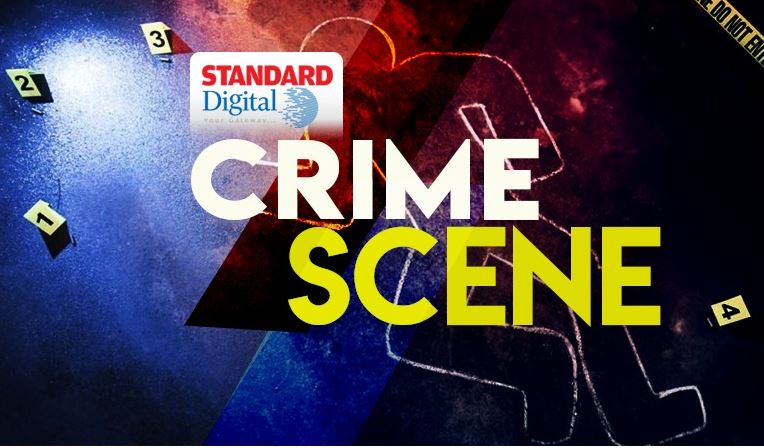 A 46-year-old man will now serve a life sentence after Kericho High court found him guilty of killing his wife.
Wilberforce Kirui is said to have engaged in a quarrel with his wife, the late Faith Chepngeno Kirui at their home in Kabitungu village in Bureti sub-county, Kericho on the night of 16 and 17 March 2014 and strangled her to death on their matrimonial bed.
On Thursday, Kericho High Court Judge Lady Justice Mumbi Ngugi ruled that there was sufficient evidence proving the accused committed the offence.
The prosecution presented seven witnesses to prove the case.
The prosecution told the court that the two are said to have been married for more than 21 years but on the fateful day, the accused and his late wife had arrived home from church.
As evening approached, his late wife wanted to leave for Chelal factory where she worked as a casual worker but the accused stopped her from leaving which resulted into a fight.
The accused father tried to intervene but his efforts did not bear any fruits, Faith refused to cook dinner prompting her three children to take up the task.
Take a quick survey and help us improve our website!
Take a survey
The accused and his late wife continued to quarrel through the night. The accused brother's wife who had gone to check on the couple found the late Mrs Kirui dead the following morning and her lifeless body lying on her matrimonial bed. Kirui was not at home at that time.
Kirui surrendered to police on March 21, 2014, four days after his wife's death.
The accused in his defense gave an unsworn statement. He stated that he was happily married to his wife but later on had financial issues.
He added that he fought with his wife on the night but later left and did not know the details of her injuries until the next morning when he got information about her demise from his relatives.
Mr Kirui pleaded not guilty on March 27, 2014 and was released on a bond of Sh300,000 with one surety of a similar amount.
A post mortem performed on the late Mrs Kirui at Kapkatet district hospital revealed that the cause of death as hypoxia by asphyxiation, crushed larynx. A P3 tabled at the court documenting the details. The late Mrs Kirui died because of strangulation.
A probation report tabled before the court noted that the area chief and his assistant and accused family members unanimously prayed for his release just for the sake of his two children who are sitting for their Kenya certificate of secondary education (KCSE) examinations this year.
However, Faith's family is noted to have expressed bitterness and prayed for a stringent sentence to be metered out on Mr Kirui.
In mitigation, the accused pleaded for leniency saying he was the only parent and breadwinner of his three teenage children who are currently under the care of his elderly father.
The court gave the accused 14 days to file an appeal.