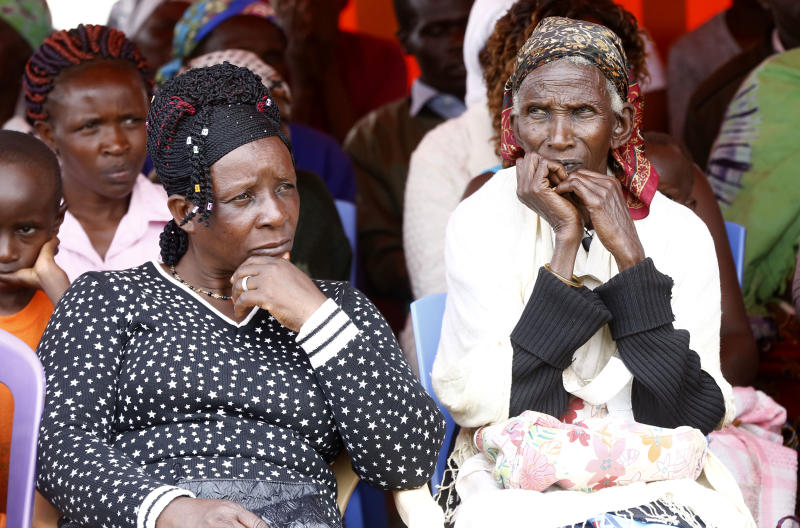 Victims of the dam tragedy in Solai are demanding Sh500 million compensation for loss of lives and property.
The 400 victims, through lawyer Kipkoech Ng'etich, have given Tinderess Patel Coffee Farm Estate seven days to compensate them for the loss of 48 lives and property worth millions of shillings or face legal action.
"On or about the May 9, 2018, the Milmet dam located in Patel farm in Solai breached its embankment and caused destruction of property and loss of over 40 lives. Others were injured and spent days in hospitals and were subjected to psychological injuries occasioned by loss of loved ones," the demand letter states.
Mr Ng'etich said the invitation to Patel farm owners follows an 'excruciating' verification process done in the past two months.
"Our firm instructions are therefore to demand, which we hereby do, that you compensate our client for the loss he suffered within the next seven says hereof failure to which we shall invoke the legal machinery against you," states the demand letter.
Criminal case
He added that the ongoing criminal case against the owner, Perry Mansukh Kansagara Patel, and other government and county officials at the Naivasha Court would not impact the compensation process.
"Ours is strictly a civil matter and we have put in demand letters to Patel Coffee farm estate," the lawyer said.
According to the area ward representative Peter Mbae, the victims of the tragedy have been left to suffer even as various State agencies and the Senate release reports.
"We are asking the owners of the coffee farm to admit civil liability and compensate all the victims," Mr Mbae said.
The victims have also filed a case at the Environment and Lands Court in Nakuru seeking an environment impact assessment social audit and restoration of the ecosystem.