Pastoralists in drive to save drying River Ewaso Nyiro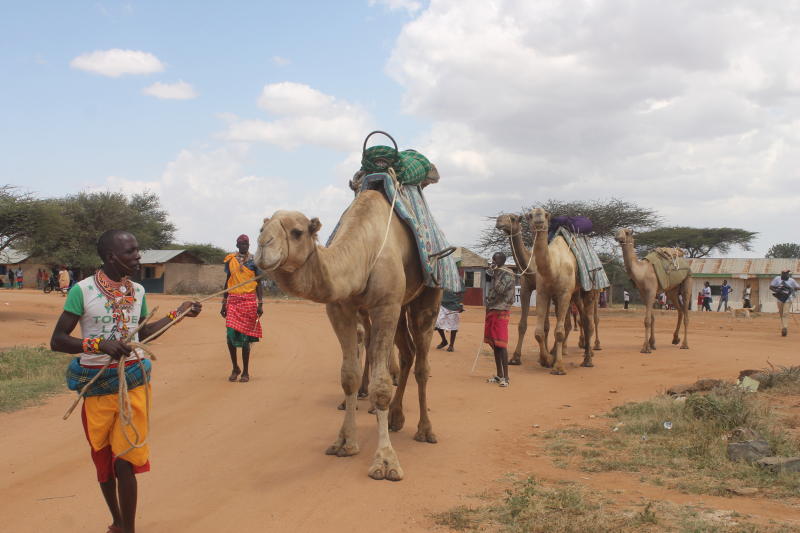 More than 100 pastoralists have embarked on a 240-kilometre seven-day camel caravan to raise awareness on the importance of conserving the endangered River Ewaso Nyiro.
The volunteer youths will traverse Laikipia, Samburu and Isiolo counties where the river snakes through.
The annual activity dubbed Ewaso Nyiro River Camel Caravan aims at creating awareness among locals on conservation of water, a source of livelihood to pastoralists.
The caravan, which will end on Thursday, also aims to reduce perennial bloody conflicts among the pastoralist communities over water and pasture.
The trek was flagged off on Friday at Ewaso village in Laikipia County and the other group trekking from yesterday from Malkadaka in Isiolo County.
The two groups will follow the river through different areas up to Archer's Post in Samburu County where they will all converge.
The team from Laikipia will traverse through Ol Donyiro, Kipsing, West Gate and Kalama areas to Archer's post.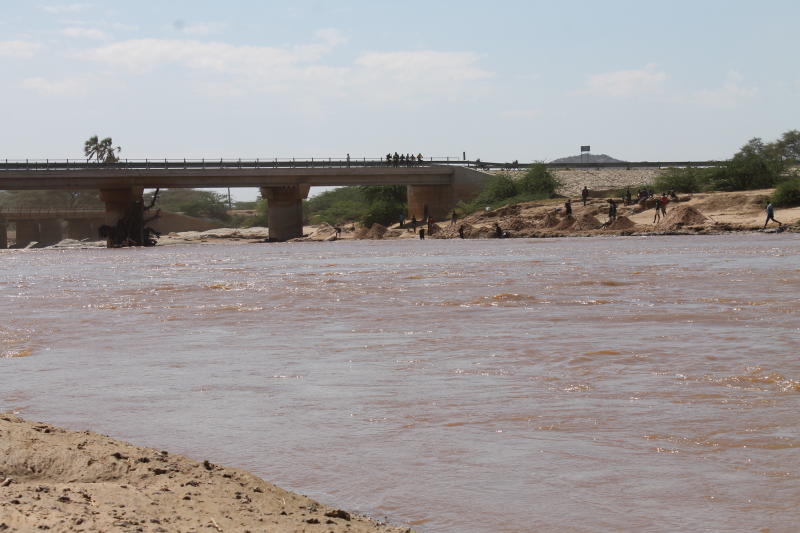 Over the years, water levels of River Ewaso Nyiro have gone down. It completely dried up this year, affecting pastoralists as it is the only river flowing into the arid northern Kenyan.
The river is fed by nearly 40 streams flowing from Mt Kenya and Aberdare forests.
Violent clashes among pastoralists in downstream counties have been over water and pasture. Lorian Swamp (where the river ends) has become a grave because of the deaths that have occurred there.
Participants in the caravan are drawn from Rendille, Maasai, Samburu, Borana and Somali communities who normally fight over pasture.
The project is organised by Non-Government Indigenous Movement for Peace Advancement and Conflict Transformation (IMPCAT), Water Resources Management Authority (WRMA) and National Drought Management Authority.
"We are calling upon all stakeholders to come into a dialogue on how best this natural resource can be managed for the benefit of all," said IMPACT Mali ole Kaunga.
Kaunga cited unregulated extraction of water on the tributaries by small and large scale farmers upstream as the key cause of decline in water flow to the semi-arid northern region.
He urged the county and national governments as well as community leaders from both the farming and pastoralist communities to ensure equitable sharing of the water.
Kenya setting pace in global peace
For setting the global pace for peace through a handshake, Kenya stole the limelight at the recently concluded Global Peace Leadership Conference