Help arrives for poor girl in risky motorbike ride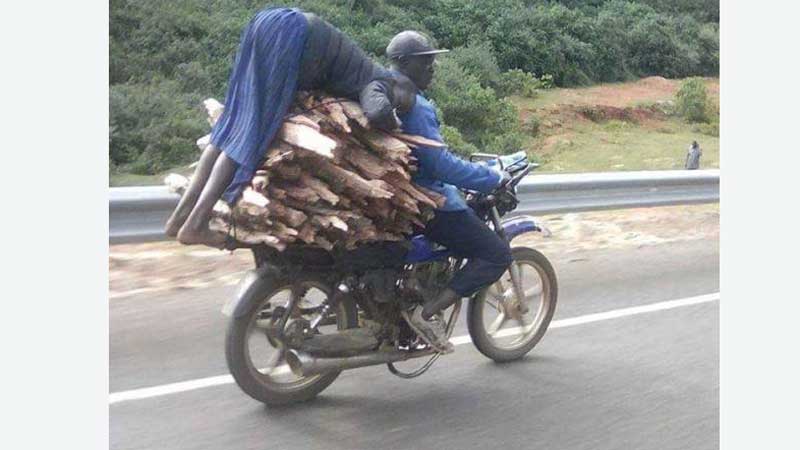 The story of a 13-year-old girl whose plight was highlighted by The Standard last week has touched many readers who have started offering her support.
Faith Chepchirchir, a Class Five pupil, was photographed dangerously perched on a bundle of firewood on a motorbike. The photos went viral.
She had walk several kilometres to help her 70-year-old grandmother fetch firewood from Kamotony Forest in Kapsowar. The old woman sells the firewood to support Chepchirchir and her two siblings.
The boda boda rider offered to transport the firewood free of charge after Chepchirchir and her grandmother told him they were unable to take the firewood home because it was far. To save herself the long walk home, the girl balanced herself on the firewood.
Chepchirchir's is a story of struggle, her survival dependent on her grandmother, Lilian Kobilo, who is poor.
After reading her story, Soles for African Child, a Nairobi-based NGO, has donated shoes to Chepchirchir. Officials from the NGO on Friday traced Chepchirchir to Chelles Primary School in Kapsowar township and delivered the shoes. The team said it was touched by the girl's stated aspiration to buy 100 pairs of shoes from her first salary. She hopes to become a doctor.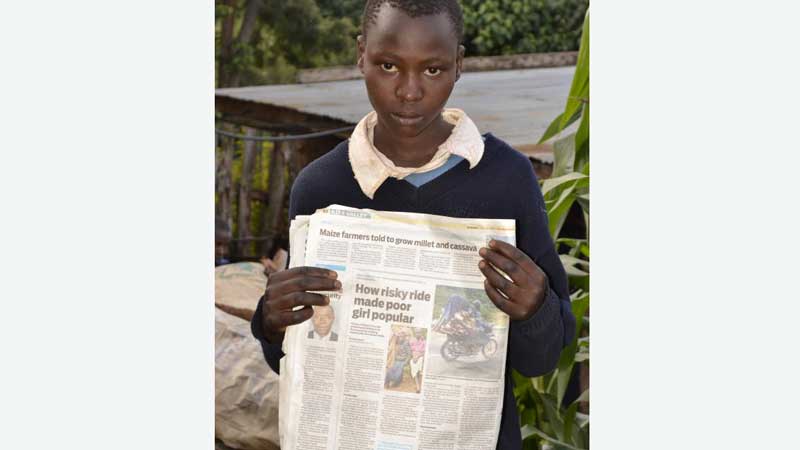 The officials said they had called an emergency meeting after reading the story and decided to support Chepchirchir.
Salina Mumol, the headteacher of Chelles Primary School, described Chepchirchir as hardworking and focused.
"She is a good student, but she has gone through so many problems. She has faced many challenges at her age," said Ms Mumol.
The headteacher said she had, at some point, contemplated taking Chepchirchir to a nearby children's home that takes in orphans and vulnerable children.
Soles for African Child is managed by Zacheous Okoth, an insurance manager, university lecturer Nicholas Walaga and Charles Chuchu, a dairy farming consultant.
"Her story touched us, that is why we decided to travel all the way to bring her shoes," said Mr Okoth, the team leader.
They brought several pairs of shoes for Chepchirchir and her siblings. They also brought food and new school uniform.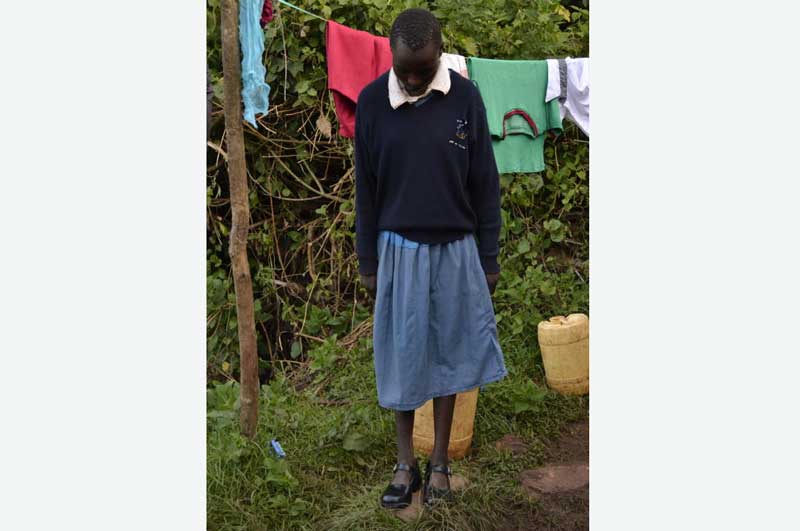 Okoth said the NGO would buy the girl school uniform every year until she completes primary school. The team said it would sponsor Chepchirchir's secondary education.
"We have decided to walk with her and help her achieve her dreams," said Mr Walaga.
Chepchirchir cried tears of joy as she received the donations. "I never imagined an ordinary ride could bring such favour. I am grateful and may God bless you. I promise to work hard and make you and my grandmother proud."