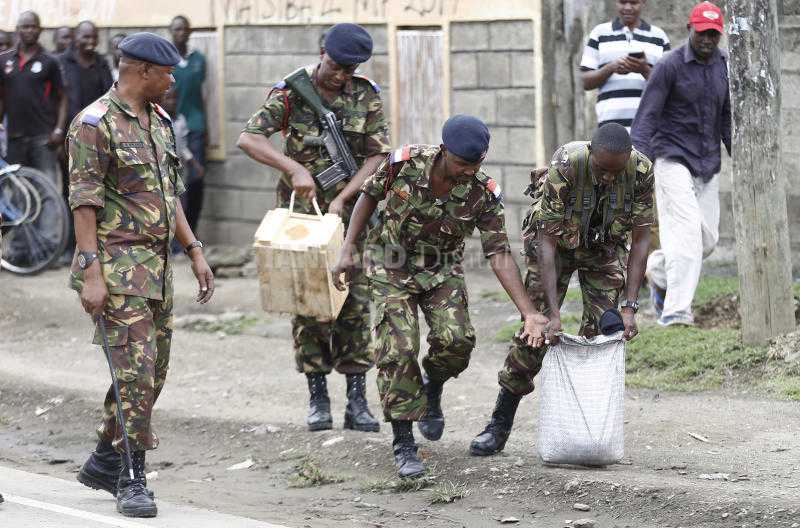 Bomb experts from the military yesterday detonated a bomb found in a plot in Nakuru County. Police officers had a hard time controlling hundreds of Kaptembwa residents milling around the area.
Wesley Langat, owner of the plot where the explosive was found, said it was recovered by a worker he had paid to till the land that had been idle for at least a decade.
"I had paid a worker to prepare the plot for planting. After an hour the man called me to say he had found an object resembling a bomb weighing over five kilos," said Mr Langat.
He called the police who, after assessing the object, sealed off the area. They later confirmed it was a bomb.
Langat said he had leased the land to a scrap metal dealer who closed down his business a decade ago. It is suspected the bomb could have been delivered to the dealer as scrap but was left behind when he moved.
Read More
The police called in the Bomb Disposal Unit from the Gilgil military barracks who established that the bomb was still live.
"(It) can cause mass destruction to buildings within a 300m radius. We have to bury it several feet underground and detonate it remotely," said one of the bomb experts.
Nakuru police boss Samuel Obara said the bomb could have been left in the area during the colonial times.
"The bomb had rust but was still live. We are glad it did not explode in the hands of citizens," he said.