Relationship Dilemma: I am in a distance relationship; I suspect my wife is cheating on me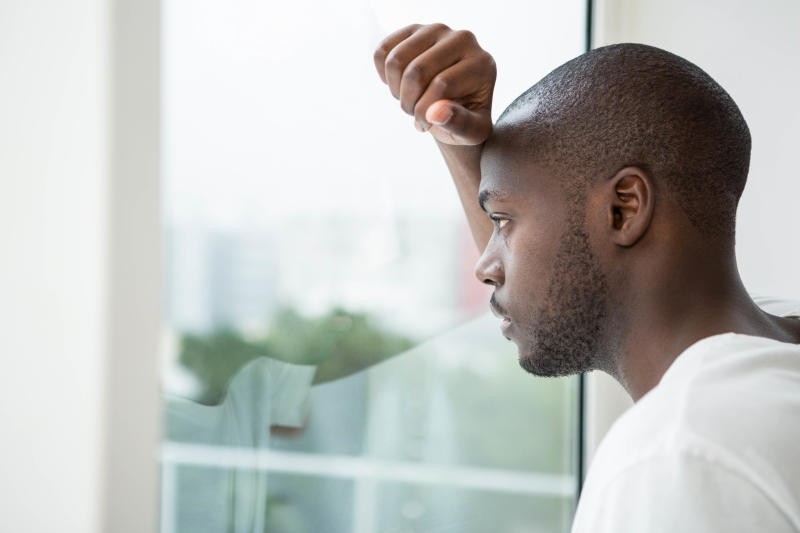 On Wednesday, September 8, The Standard posted, on its Facebook page, a relationship dilemma from one of its readers. We were able to sample some of the advice shared by Kenyans in the comments section, and also an expert's opinion on how the reader can come out of the confusing situation.
In this week's Relationship Dilemma, we feature a 41-year-old Kenyan working in Qatar but suspects his wife is cheating back in Kenya.
Hello, my name is Steve,
I am 41 years old. I live and work in Qatar. I have a wife and two children in Kenya; my home country. I usually visit my family three to four times a year. For the seven years, I have been in the UAE, the arrangement has worked well. Lately, I have been calling my spouse at the usual hours, but she either fails to pick or hangs up. She'd later send a text that she was either looking at the children's homework or had slept early due to exhaustion from work. This habit started in July this year. Recently, her niece, who lives with my wife, sent me a rather unusual text, saying 'Hi, I need to tell you something. She hardly communicates with me. When I reached back, she told me I shouldn't mind, and that it wasn't something serious. I'm having a strong feeling that my wife is cheating on me and that maybe the girl (niece) wanted to alert me but rescinded the decision on second thought. I want to confront my wife, but I don't have any proof that she's unfaithful.
What should I do? This situation has affected my productivity at work.
WHAT DO NETIZENS THINK?
Morgan Kiptoo: Greetings to you my brother, find happiness within yourself before minding someone else's happiness. I personally feel what you going through, you are not alone in this, we are many, some of us even reading your post and it hoping that if you get an answer so will they too benefit from it, trust me you will never get even closer to the answer, they will hurt even more. Steve, just see thru it yourself, apart from the wife you got kids and personal goals to drive through, do not make any silly miscalculations, do not even try to confront her, whatever she's doing in secret if it's true will one day be shamed in light.
Kamanda Brantinco: There is nothing you can do even if you find out that she is cheating on you. This is common, maybe she had someone but since you are far, they might have gone to another level and she sees the other guy as more special than you. My advice, just accept the challenge continue working that's life.
Resi Resi: Come back and save your marriage before it's too late. Apart from money, women need emotional support and attention. If she gets someone who is close to her more than you, the marriage won't work. Sometimes we just need someone to lean on at night. Trust me you will not lack anything if you sacrifice your job to come and hustle home. God will not shame you.
Naomi Kithuka: This is happening even to people living under the same roof and sharing a bedroom. There are bright days for you and dull ones against you, live each day with hope for tomorrow. Sorry.
Benjamin Mwanzia Kioko: Your seven years should have yielded good money to start a different life thereafter. Marriage is equally important. So, redeem it as early as possible before things get worse.
Kiende Kaua: Balancing family time and long-distance work can at times be challenging. Her patience could be on trial as you may be not clearly saying when you are coming back home for good. It's high time you made an investment that can bring you closer to your family.
Abel Kiana Ongeri: Four times a year should be enough for a hard-working woman. As a husband who is out there fending for his family, you have done more than enough if you truly visit your wife once in a quarter a year! Since you've never asked her, just ask whether she is cheating on you and show her how much you love her. She may open up and tell you the problem which you can solve together by saving enough and coming back home to give her full.
Lindia Doreen: No need to worry women are very smart they can cheat even you are around. Otherwise, loneliness has more impact than poverty. Concentrate on what you're doing and pray for your family. You guys think women are impressed with just money. Your presence matters a lot. You might realise this when it is too late but you will not eat love. Just work when you go back you start afresh.
Mutini Wa Thuita: In the event of a crisis, choose yourself. Chose peace, avoid any sexual contact with her. Just do the basics and most importantly for your kids because it shall never be the same again. Your intuition could be right and by confronting her you are setting yourself up for an emotional outrage that could turn out fatal. Play safe, keep safe.
Evangeline Ngungi: Other than taking good care of your woman financially. You are failing on emotional support and physical availability. She needs your presence. I am not trying to justify cheating since we must work whether from home or from distance. But the truth is this distance is breaking so many homes. This is not for beginners in marriage my son.
EXPERT'S OPINION
Prof Professor Charles Nzioka; Head of Department of Sociology and Social Work at the University of Nairobi.
Couples in distant relationships should communicate constantly to give each party an assurance that they are still in control despite the distance. The moment there is a breakdown in communication, fear of the unknown sets in as the affected party feels he or she is not in a position to control the marriage and that disrupts the connection. In cases where a party suspects cheating, he must be cautious in trying to find out the truth before making allegations. Couples should also stay as close as possible during marriage because it is good for the parties and even the larger family.