Ramadhan and the message of change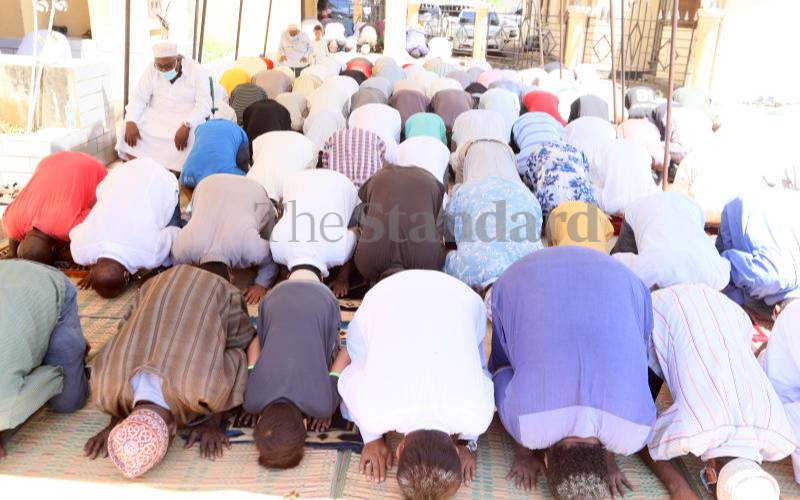 There are at least two billion Muslims in the world today and most of them are fasting during this month of Ramadhan. Many people assume that the main purpose of Ramadhan is fasting and staying hungry.
The most important value of Ramadhan is a chance for redemption and renewal. We are challenged to change our lives and exercise restraint and patience. Surely this is an inspiration of all thinking people, Muslims and non-Muslims.
The Holy Quran simply says in 13:11: "God does not change the condition of a people unless they change what is in themselves." The message is that change in any society starts with personal change. The same powerful message comes from all our Holy books.
Inward change
No one can change another person unless that person wants to change himself. Any therapist will tell you that change in a person starts when that person realises that they have reached a point of no return and that they must change.
We can act as catalysts, but we cannot be the change. Only the person can change himself.
Our society can only improve when individuals start to change their thinking. Personal change precedes societal change.
Personal change starts in adopting a positive attitude to life and to other people. I have yet to meet a successful person anywhere in the world with a negative attitude. Positivity is a prerequisite for success. It starts within one's self and to others.
It is the belief that there is an inherent good in others that we need to encourage and to tap into. It is only when you bring out the best in others that you too can succeed as a team.
We must all get involved with our society, starting with your own family. Research has shown that happiness and longevity is enhanced not by material possessions but by a sense of belonging to a greater cause or community.
We must reassess our priorities and give importance to education; secular, practical, religious, and physical. This is a personal challenge not the responsibility of the government.
When we left our education and values to schools and social media that we lost our way and became more and more selfish as a society. Be your brother's keeper.
Pick leaders wisely
Part of our redemption is to choose our leaders of all kinds (religious, social and political) wisely. The society must carefully assess the quality and capacity of its leaders. Can they bear the responsibility of the job we are entrusting them to?
We need to change our attitude to work. There is no work that is below our dignity. In the developed world graduates and people with PhD's sometimes work in restaurants washing dishes, cutting grass and even as garbage collectors.
No one thinks of them as failures. It is important to earn honest wages than stealing or receiving bribes.
Finally, women should be empowered and included in all everything because they are part and parcel of the society. The first step to empowering our women is bringing up confident girls who walk with positive attitudes of "yes we can". Islam encourages education of women yet many of our men folk have abandoned this.
This is the message of Ramadhan. Change and redemption. A new chance to make amends. Start changing.
Mr Shahbal is Chairman of Gulf Group of Companies. [email protected]