Muslim scholars push for the use of vaccine
RAMADHAN SPECIAL
By Abu Ayman | April 23rd 2021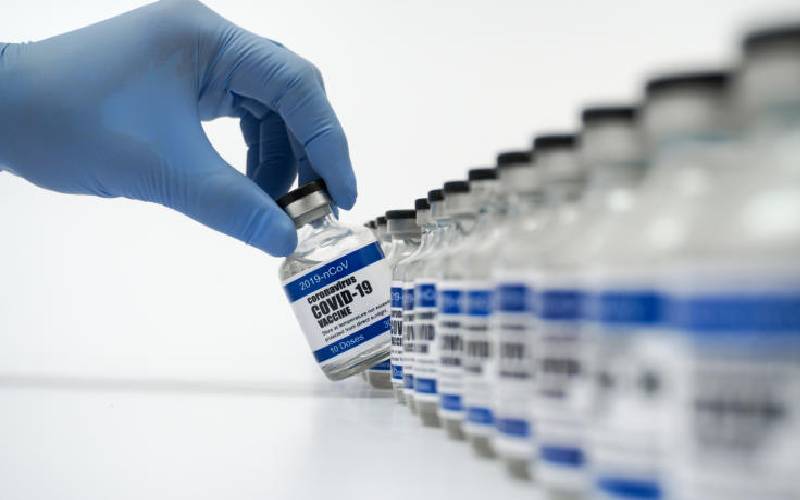 In the last one year, Lang'ata Muslim cemetery and other burial grounds around the country have seen a spike in funerals.
Many of those making their last journey to their maker are victims of Covid-19. The burials had one social media user tweeting: "Lang'ata cemetery has been busy. Today, seven janaza (funeral prayers) in South C. May Allah protect us against this calamity."
It was just prior to the month of Ramadhan last year that the National Muslims Covid-19 Response Committee (NMCRC) under the chairmanship of Prof Muhammad Karama was formed to spearhead the fight against the pandemic within the Muslim community.
The committee which handles Covid burials, mental and psychological effects of the pandemic and awareness programmes in the community registered marked progress in stemming the rise of cases among Muslims.
The last few weeks have however, seen numbers of those infected with the virus spiral, leading to concerns that many people have dropped their guard.
"It is unfortunate that Muslims are dropping their guard, people are performing the ghusl (ritual washing of the deceased) without taking precautions like wearing Personal Protection Equipment (PPE) and not adhering to Ministry of Health protocols," said Dr Asma Awadh a member of the Committee.
As Muslims fast, a window of hope in the fight against Covid-19 has been opened with the emergence of vaccines. There are 702, 170 Kenyans who have been vaccinated so far. Muslim scholars have been at the forefront, encouraging the faithful to take the vaccine as a way of helping to contain the spread of the disease.
According to the British Islamic Medical Association, the Oxford-AstraZeneca Covid-19 vaccine does not contain pork products, fetal matter or animal products and it is permitted for Muslims.
The NMCRC chair Prof Muhammad Karama lauded the development of the vaccine saying that it is a potent weapon in the fight against the pandemic.
He stated that a vaccine sub-committee which comprised medical professionals and religious leaders approved it for use among Muslims.
"The Committee consulted widely with Ministry of Health and other Muslim organisations with the aim of finding the efficacy, safety and logistical suitability of the Oxford-AstraZeneca Covid-19 vaccine for use in Kenya and recommends the vaccine for use in Kenya," he said in a statement.
While fasting is an obligatory ritual among Muslims, exemptions are granted for the sick, those on a journey, the elderly, children, expectant and nursing mothers and those experiencing menstruation.