Why Muslims are divided on when to start Ramadhan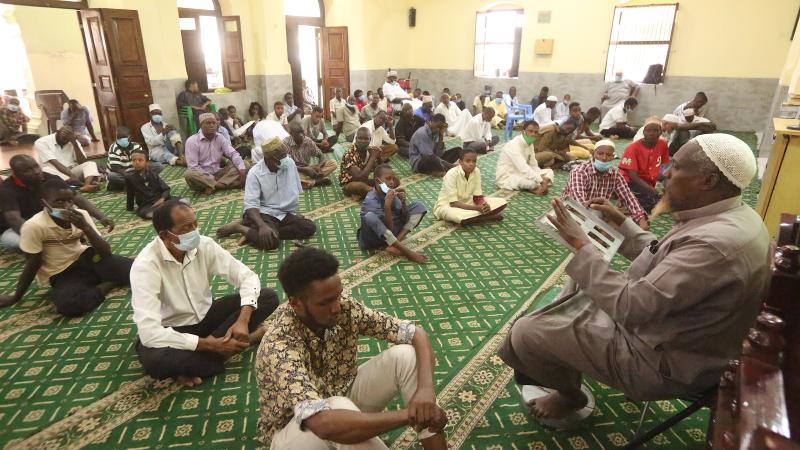 Muslims observe a fast in the holy month of Ramadhan. It is the ninth month of the Islamic calendar, also known as the hijri.
During fasting, believers are required to abstain from eating, drinking or having sex with their spouses from dawn to dusk for 29 or 30 days, depending on the sighting of the moon.
But when does Ramadhan actually begin?
Some Muslims started fasting yesterday, which would be Ramadhan 1st, even though there was no report of a moon sighting in Kenya. However, a new moon was seen in other countries, including Saudi Arabia.
School of thought
This section of believers have subscribed to the school of thought that Saum or fasting, should being when the moon is sighted anywhere in the world regardless of the jurisdiction.
"Whenever the moon is sighted anywhere in the world, just continue with your fast since logically, the moon is one in the world. There is nothing like a moon for Kenya, Japan or anywhere else," Park Road Mosque Imam Ramadhan Mwangi, who started his fast yesterday, said.
However, he maintained that those who started fasting yesterday and those who start today have an equal place in Islam.
Those who will start their fast today believe in witnessing the new moon in their locality.
On Monday evening, Chief Kadhi Ahmed Muhdhar announced that fasting would start today.
"We have searched for the moon in Kenya and parts of Tanzania. We pray for good health during this time as we start the fasting from April 14," he said at a press conference in Mombasa.
South B's Al-huda Mosque Imam Sheikh Ahmed Mubarak Aweis said the differences over start date have existed in Islam for centuries, and both schools of thought have profound grounding in Islam.
"It's not an issue only in Kenya or East Africa, but also other parts of the world. As we speak, there are many countries that will start fasting on Wednesday, including Oman, India, Nepal, Australia, South Africa and Zambia," he told The Standard yesterday.
"But our differences in times of worshipping do not mean we are not united. Let's unite and love each other as we worship."
At the Coast, some Muslim faithful began their month-long fasting yesterday to mark Ramadhan.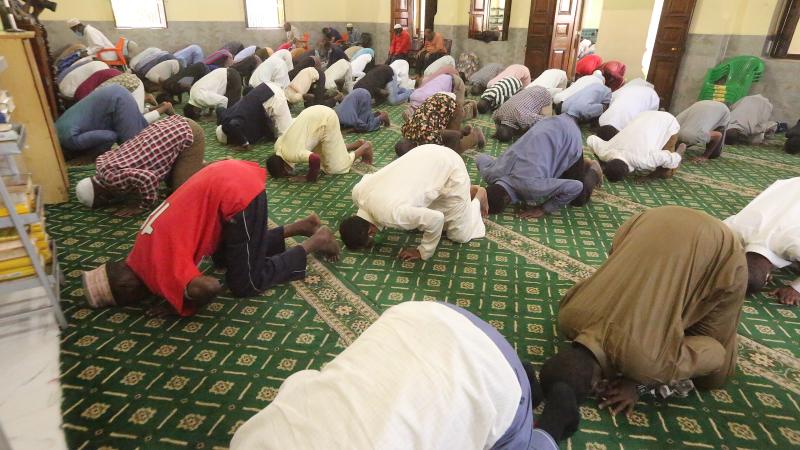 Arbitrary decisions
Debate on the exact date fasting should start raged on at the coast and north-eastern parts of the country with some imams criticizing the Chief Kadhi for making arbitrary decisions.
Council of Imams and Preachers in Kenya (CIPK) National Treasurer Sheikh Hassan Omar who is among those who observed the fast a day earlier faulted the Chief Kadhi on his announcement.
"He should not have announced that early seeing even before all reports were in," said Sheikh Hassan who is a member of Liwatoni Mosque in Mombasa.
He said they ignored Chief Kadhi's directive as they had proof that the crescent was sighted in both Garissa and Wajir.
But other Muslims who were in agreement with the directive to start the fast today accused some of the believers of deliberately ignoring Chief Kadhi's advice.
"I will start the fasting today as directed by our Chief Kadhi. This issue should be sorted because it is giving Muslims a bad name," said Ali Abdul, a trader at Mwambe Tayari in Mombasa.
Debate is a non-issue
A Muslim scholar on Islamic Dr Sheikh Muhammad Islam said the debate was a non-issue.
The former RAF international University Vice-Chancellor said the issue has over the years been used to create disunity among Muslims.
"There are many positions by the different schools of thought and are all accommodated by Islamic jurisprudence," said Dr Islam.
He added: "Every time Idd Ul Fitr, Hajj and Ramadhan come up this perceived divisions emerge. They are unnecessary as the new moon does not follow a set of routine to appear."
Further, the scholar said Muslims have always differed over which of the two stands is correct and should be followed. He said that moon sighting is fundamental to the onset of Ramadhan making the issue a very emotive topic among the faithful.
"We are not going to settle this debate today as it has been going on for ages. However, it is important to note that what really should be the point on matters regarding moon sighting is unity," he said.
Islam said the Quran as well has recorded Prophet Muhammad raising issues on matters regarding the sighting of the moon and that it leans more towards opinions.
"Ayas of the Quran and Hadith both stress the importance of fasting together and breaking the fast at the end of the month of Ramadhan in unison," says Sheikh Islam.
He then warns against wading into a religious debate with a hardline stance, advising Muslims to remain impartial.
"However, all scholars are unanimous that the two opinions are both acceptable in shariah and every learned scholar believes that both positions are correct," says the Islamic academic.
Further, the scholar said that although there is divided opinion on the sighting of the crescent, all Muslims believe that the sighting is what informs them of when fasting begins and therefore consensus should be sought on whichever of the two to be adopted.
Yesterday, however, Muslims in several mosques at the Coast held their Taraweh on Tuesday evening. Taraweh is the prayer that announces the beginning of the month of Ramadhan.
As the Islamic calendar changes dates after sunset, the beginning of the fasting period is marked by the observance of this special prayer which ranges between 8 to 20 rakaat (units) and lasts well over an hour.