How to make soft coconut mahamri
RAMADHAN SPECIAL
By Ummu Salim | May 17th 2019 | 2 min read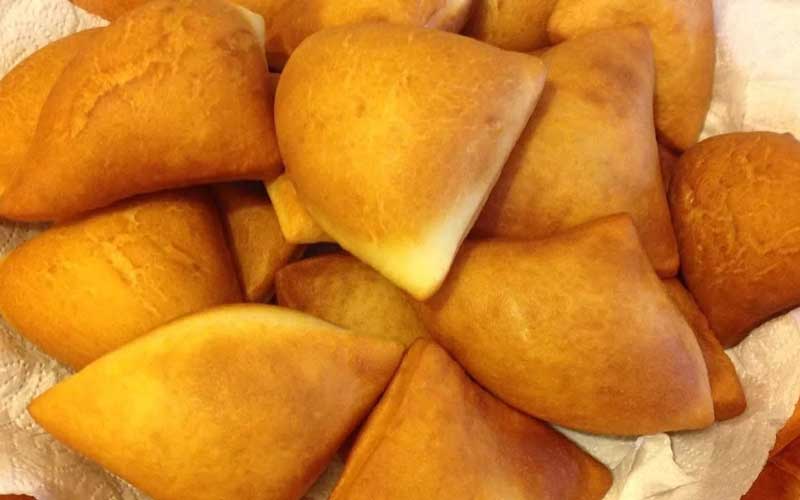 This is a favourite delicacy among the Swahili, which is a must have for breakfast in many coastal households.
The popular dish can be enjoyed with Mbaazi (peas) made in thick coconut sauce or with a cup of spiced tea or you can have it with dry roasted meat.
Ingredients
- 3 cups of ? our
- 3/4 cup sugar
- 2tbsp buttermilk or mala
- 1/2 tsp cardamom powder
- 1 tbsp instant yeast
- 1 cup heavy coconut milk and oil for frying
METHOD
In a bowl add the dry ingredients — ? our, sugar, cardamom powder and yeast, then mix together.
Make a hole in the dry ?our mixture and add your wet ingredients that is the butter milk and the coconut milk.
Knead until the dough is nice and soft like pizza dough. Cut it into 8 pieces and shape into balls. Cover the dough and let it sit for at least one hour.
It will rise and almost double in size. Roll each ball and cut into 4 quarter slices. Cover the balls with a clean dump cloth to avoid them hardening at the top.
In a karai, sufuria or fryer add the oil and place on medium heat. When the oil is hot dip the quarter slices and start frying one side and ?ip to the other side, using a slated spoon.
Remove the mahamri from the fryer and place in a bowl with a paper towel. This will soak in excess oil. Let it cool before serving. Enjoy.