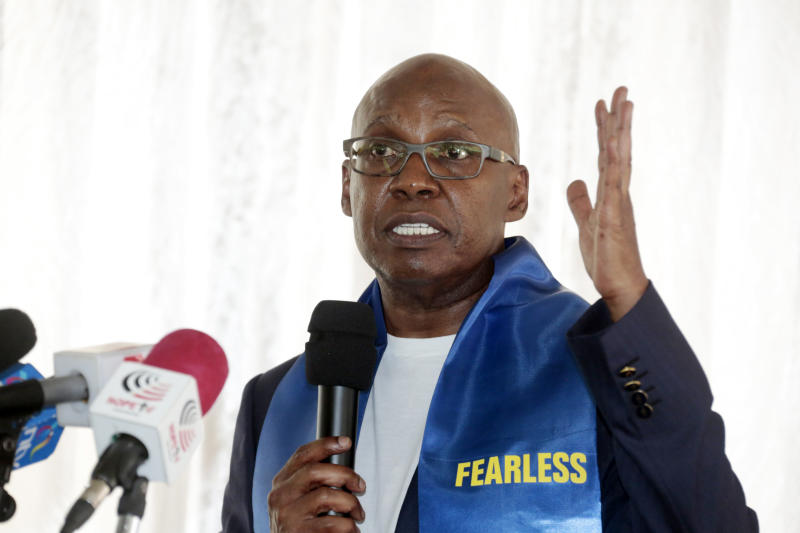 Presidential aspirant Jimi Wanjigi yesterday named his lawyer Mr Willis Otieno as his running mate.
The Safina party presidential candidate said picking Mr Otieno was easy since they had walked and worked together.
Since the youth constitute a huge voting block, Mr Wanjigi said his nominee for the deputy president would resonate with young people.
"I unveil my wonderful running mate, a great son of this soil, a great young man, a diligent professional and a great friend, my young brother Willis Otieno," said Mr Wanjigi.
He said the best way to lead Kenya was to focus on new ideas to realise the potential of youth.
In his acceptance speech, Mr Otieno said his priority would be formulating favourable economic empowerment policies. "There is opportunity for every youth in the country. The time has come when we must stand up and say our voices must be heard. We will be seeking the votes of Kenyans who have suffered in the last 10 years," said Mr Otieno.