Coast leaders craft new alliances with eyes set on August elections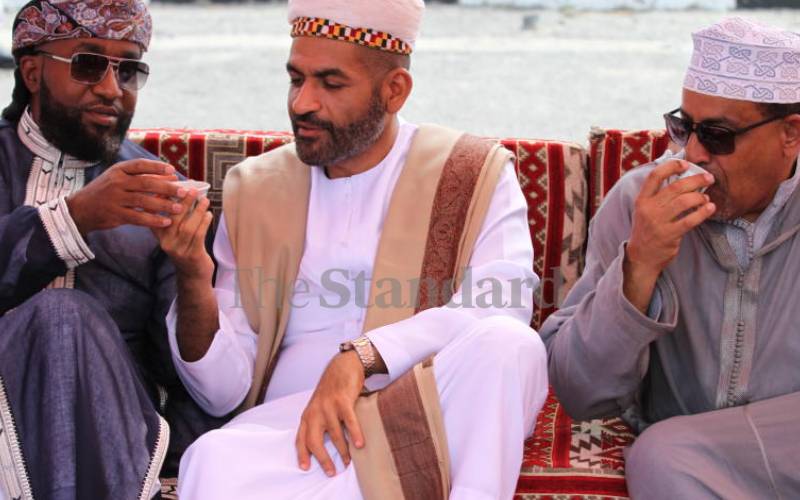 Former political rivals at the Coast have been closing ranks in the hope of establishing formidable alliances to enable them win in the August 8 elections.
In Taita Taveta, former sworn enemies Governor Granton Samboja and Taveta MP Naomi Shaban have started working together, a relationship that has sparked debate about the future direction of the county's leadership.
Dr Shaban, a former critic of the governor, has signalled that she will seeking to defend her parliamentary seat for the fourth time. She has also declared her support for Samboja's re-election.
Last month, the two joined forces to deliver the Mahoo Ward seat for the Jubilee Party.
They described MCA Donald Fundi's victory in the December 16 by-election as proof of the growing bond between them and the handshake team in the county.
In July last year, Shaban had declared her support for John Mruttu, who intends to run for governor on the United Democratic Alliance (UDA) ticket. Mruttu will be seeking to recapture the seat he lost to Samboja. Dr Shaban has ditched Mruttu for Samboja, who is seeking a second and final term.
In Mombasa, Mvita MP Abdulswamad Nassir has toned down his criticism of outgoing Governor Hassan Joho, who had initially indicated he would back banker Suleiman Shahbal to succeed him.
Last November, Nassir told Joho to keep off Mombasa's succession politics, alleging that the governor could not purport to be neutral given his close links with Shahbal.
"Most of the governor's former employees are now working at Shahbal's campaign secretariat," Nassir had said.
Last month, however, confusion engulfed ODM members in Mombasa following reports that Joho had endorsed Nassir as his preferred successor.
Shahbal's team has since termed the reports as "inconsequential", saying his bid cannot be derailed by the decision of any leader to endorse his rival.
Nassir has in the recent past said he does not seek Joho's or ODM leader Raila Odinga's endorsement.
"I ask Joho to vote for me, not for an endorsement. I do not want Baba Raila's endorsement either but support like the one he gave Joho when he ran and during his tenure," said Nassir.
Shahbal joined ODM in June last year from Jubilee Party and has emerged as a formidable rival for Nassir. He was Joho's rival in the 2013 and 2017 elections, losing to him on both occasions.
"All that Shahbal wants is a level playing ground. He is ready to face anyone in the party nomination and election. We are not disturbed with what happens in our rivals' camps because votes are with the people," said Major (Rtd) Mohamed Idriss in an interview.
Jubilee and ODM have hinted at a coalition ahead of the August election. The two parties have been co-operating since President Uhuru Kenyatta's 2018 handshake with ODM leader Raila Odinga.
Whoever wins the ODM gubernatorial ticket will face off with former senator Hassan Omar, who has declared his interest to vie for the Mombasa Governor's seat on a UDA ticket. Omar has joined forces with Nyali MP Mohamed Ali.
Omar has dismissed Nassir's and Shahbal's bids for the seat, arguing that either of them would perpetuate Joho's tenure.
In Kilifi, Gideon Mung'aro has defected from Jubilee to join to ODM where he has now joined forces with party's branch chairman, Ganze MP Teddy Mwambire.
Mr Munga'ro, the Chief Administrative Secretary in the Lands Ministry, has declared his interest in the Kilifi governor' seat. He has teamed up with ODM leaders to stop Governor Amason Kingi's Pamoja Africa Alliance (PAA) wave in the county.
"Mung'aro is the only leader that has been welcomed by Raila into the party. We have heard others talk from the periphery but the one we know is Mung'aro," said Mwambire.
In Kwale, two Principal Secretaries - Prof Hamad Boga (Agriculture) and Ms Safina Kwekwe (Correctional Services) - have team up with Deputy Governor Fatuma Achani of UDA.
Ms Achani, who is Governor Salim Mvurya's preferred successor, recently unveiled a little-known MCA, Chirema Kombo, as her running mate. Ms Achani has the goodwill of the local leaders. However, the seat is still worth watching as new players could emerge to challenge her.