Mwangi wa Iria blasts Mt Kenya forum for making 'illegal' bargains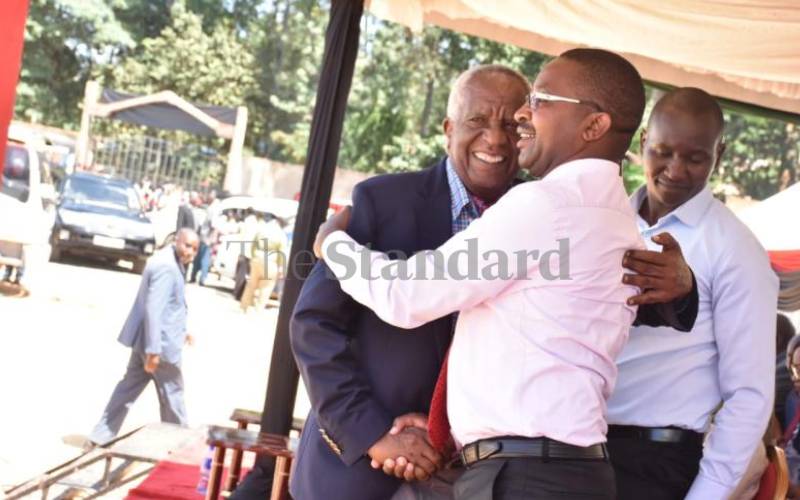 Murang'a Governor Mwangi wa Iria has accused Mount Kenya Foundation of conducting "unconstitutional bargains" on behalf of the region, ahead of the 2022 General Election.
The difference between the governor and the foundation is similar to one that took place before the 2013 polls when businessman Peter Munga and other leaders in the Murangá County Initiative (MCI) another elite club, were accused of "vetting" all persons seeking elective positions in the county.
Wa Iria opposed the group and successfully vied for governor defeating Dr Moses Mwangi, an ally of the Mount Kenya Foundation.
MCI was registered after the promulgation of the 2010 Constitution and sought to give direction on the leadership that the county should aspire for.
The governor was re-elected in 2017 after trouncing Mwangi again in a contest believed to rekindle his rivalry with Munga.
The tycoon and Wa Iria don't see eye to eye despite agreeing to make peace in 2019 over the control of the Murang'a Water and Sanitation Company (Muwasco) after the county stopped service providers from raising tariffs and acquiring huge loans from banks without its knowledge.
Recently while issuing bursaries to 3,000 students under the Nyota Zetu Programme Iria described the vetting of presidential candidates as null and void.