Amason Kingi's allies and Mombasa group register two new political parties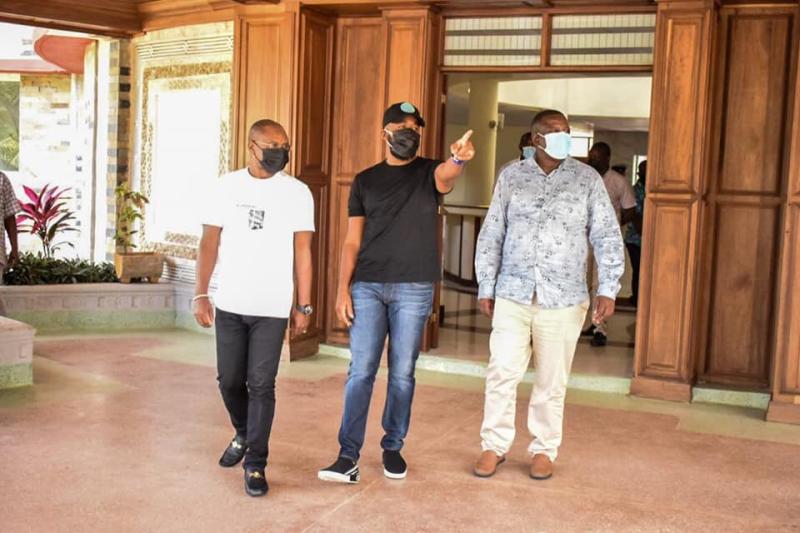 Two political parties with roots from the Coast have been registered in the past week, reigniting hopes of uniting the region ahead of next year's elections.
Pamoja Alliance (PAA) and Kenya Democracy for Change (KDC) were given provisional certificates on July 30.
PAA is reportedly linked to Kilifi Governor Amason Kingi, a strong proponent of a Coast-centric political party.
PPA was initially the name of the proposed coalition of four Coast fringe parties but talks collapsed after differences emerged on whether to have a merger or a coalition.
Kingi was for the merger while the officials of the parties wanted a coalition.
Officials of one of the parties, Kadu-Asili, termed PAA registration as an independent entity a betrayal, given that talks to unite the Coast political outfits under it were going on.
KDC is fronted by medical doctor and businessman Sanjeev Agarwal and other businessmen and politicians with their eyes trained on next year's elections.
Leaders of political parties who unsuccessfully discussed a merger or coalition with Kingi yesterday said they were not surprised at PAA registration because it was on the cards during the talks.
Kadu Asili, Shirikisho Party of Kenya and Umoja Summit Party of Kenya are now holding meetings with Kwale Governor Salim Mvurya for a possible pact.
The Coast coalition talks also involved the Republican Congress Party, which is associated with Tourism Cabinet Secretary Najib Balala.
Kadu Asili chair Joshua Kombora welcomed the registration of PAA, saying this did not come as a surprise to him.
"I know the name had been reserved with the Registrar of Political Parties. If fully registered, then PAA will likely come on board as a member of our coalition," he said.
Kombora, however, warned that time was running out for PAA and any other political party to meet all the conditions spelt out in the Political Parties Act before getting full registration to participate in the next elections.
"PAA will have only about two months to open its head office, recruit 1,000 members in each of 24 counties and set up branch offices. We however welcome them on board," he said.
Umoja Summit Party of Kenya chair Matano Chengo said although he has not been fully briefed on the registration of PAA, he was aware that a lawyer had been dispatched to Nairobi to reserve the name and said he was eager to partner with it.
"We should not panic or quarrel at the moment. If PAA is fully registered as a party, we will have more members as a coalition. It will be another party from our region that can join us," he said.
Chengo revealed that the Coast parties were mulling the idea of zoning the region according to their strengths so that they can win many seats.
"We are planning to allocate parties counties where we think they have political strength so that we can win many seats as a coalition," he said.
The politician said they declined to merge political parties because they could lose their identities.
Chengo said political party leaders were pushing for a meeting with governors Kingi and Mvurya to discuss unity and the 2022 roadmap.
"We were to hold the meeting with governors Kingi and Mvurya last week but their aides said the two leaders had official commitments. We are planning for the meeting soon," he said