ODM still has many arrows in its quiver should BBI bid fail, asserts Sifuna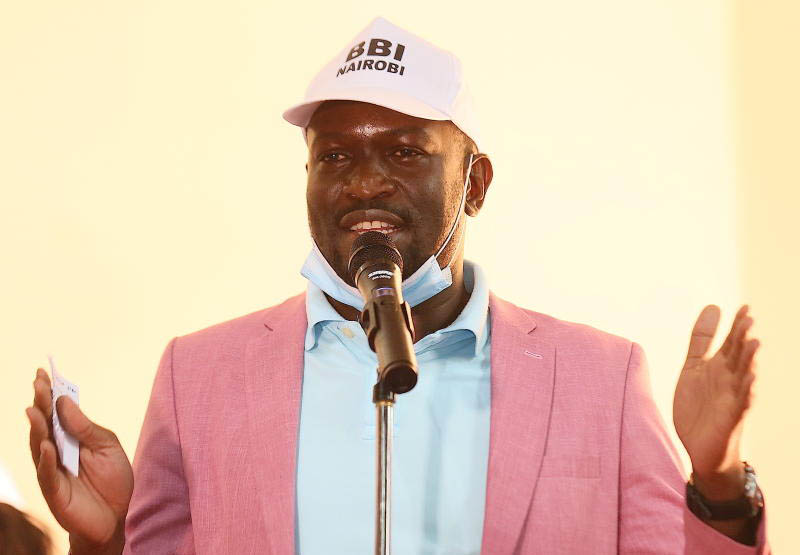 ODM Secretary General Edwin Sifuna has said that despite the importance of the Building Bridges Initiative (BBI) proposed referendum, the party does not consider it as its lifeline.
Sifuna, echoing similar sentiments by party leader Raila Odinga at the Coast region, said the party had an alternative strategy should the Court of Appeal rule against them in the case challenging the legality of the initiative.
Justices Joel Ngugi, George Odunga, Jarius Ngaah, Janet Mulwa and Chacha Mwita had also barred the Independent Electoral and Boundaries Commission (IEBC) from conducting the referendum.
The Court of Appeal is expected to deliver judgement on the BBI Bill birthed through the Handshake between President Uhuru Kenyatta and Raila on August 20.
Speaking on Wednesday during an interview at Vybez Radio, Sifuna said the initiative was not critically important for the party but a way to improve the lives of Kenyans.
"BBI is just a conversation not a matter of life and death for ODM. If the courts stop it we will move on as a fast and you wouldn't believe it," Sifuna said.
Sifuna's interview discounted the possibility of Raila working with Deputy President William Ruto falling short of declaring it impossible.
"In politics, strange things can happen. It is something that is not on the table right now. I can say that the ideas proposed by the DP are the opposite of what we are proposing," Sifuna said.
His comments come even as Raila appears to be increasingly subscribing to the message of DP Ruto's bottom ups economics and on the youth.
Sifuna criticised DP Ruto's approach, describing the DP as the root cause of the problems the country was facing.
"You cannot be the source of problems then come and articulate solutions," said Sifuna.
He defended ODM over accusation of "being in bed with the government" saying ODM still kept the Government in check but had changed tack.
"People are used to hard-hitting statements but because of the new arrangement, it has become possible for us to have conversations."