Uhuru 'likely behind' picking Muturi as region's spokesman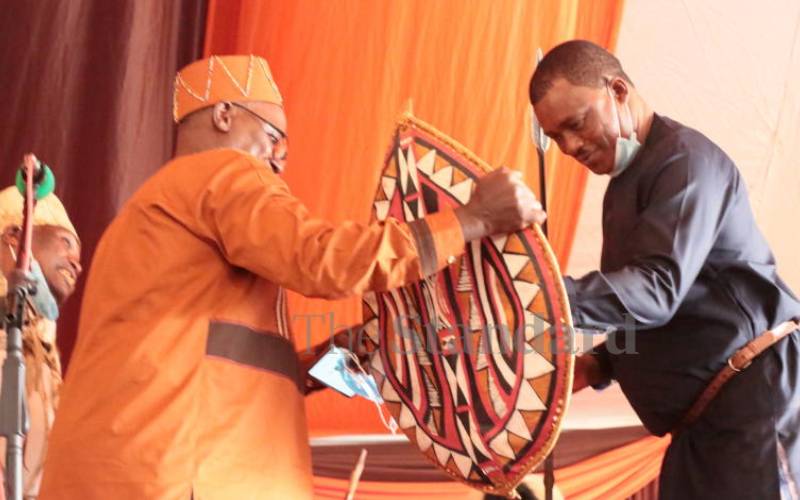 A lot has been said and written about the recent coronation of National Assembly Speaker Justin Muturi as the Mt Kenya region spokesman.
Analysts, however, believe that Muturi's crowning was planned and orchestrated by bigger forces from behind the scenes.
They argue that the close political relationship between Speaker Muturi and President Uhuru Kenyatta could be the driving force behind the function that had heavy security presence.
The two joined the 8th Parliament almost at the same time; Muturi through a by-election in 1999 after Mbeere MP Silas Ita died and Uhuru joined in 2001 after he was nominated to replace the late Mark Too who was forced to resign barely a year to the 2002 elections.
Muturi's coronation has raised a political storm and is now threatening to split the Mt Kenya region that has voted as a bloc since 1992 to win presidential elections in 2002, 2007, 2013 and 2017.
The speaker has said the ongoing debate is healthy as long as politicians don't divide people with their utterances.
Speaking at ACK Kenyanjeru in Kangema, he called on leaders to exercise decorum and ensure people in the region co-exist peacefully.
The call was not heeded as leaders from Mt Kenya West, largely occupied by the Agikuyu, and Mt Kenya East (Meru and Embu) have been engaging in bitter exchanges.
Some like Murang'a Governor Mwangi wa Iria have demanded the Mukurwe wa Nyagathanga Shrine where the ceremony was conducted be cleansed, arguing that it was desecrated.
Kirinyaga Governor Anne Waiguru stated: "Muturi just woke up in the morning from his house, went and stayed in the forest for one week and then declared himself the spokesman of the community."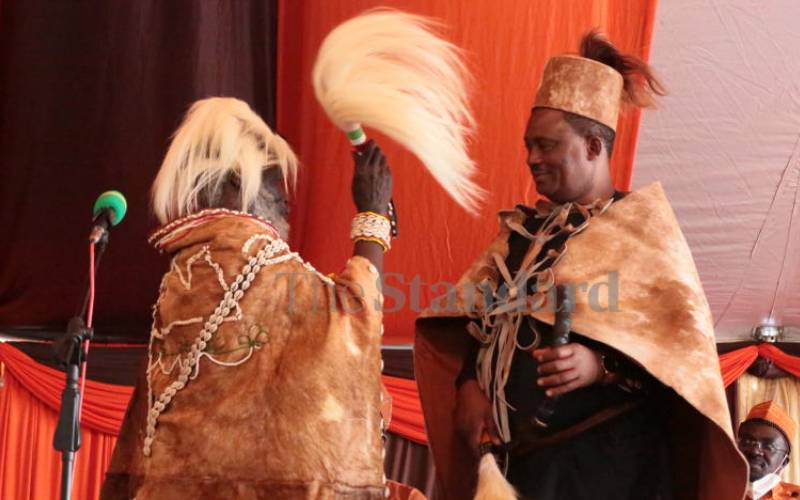 The exchanges have continued even as Governor Kiraitu Murungi and Senator Mithika Linturi representing Mt Kenya East warned that they will push for a political split of the populous region if Muturi is disrespected.
But, even as the debate rages, the question on everyone's lips is: who is behind Muturi?
The timing of his decision to occupy the coveted position comes when the country is awash with succession politics.
President's relatives
The Sunday Standard sought an interview with and his communications team promised to organise, but failed to do so.
But Prof Amukoa Anangwe, a political science lecturer who also served with Muturi in Parliament, argues that the ceremony was most likely done with Uhuru's approval.
"You only need to look at the composition of the elders who organised it, among them the president's relatives and that will tell you Muturi must have been prompted," says Anangwe.
He reasons that the objective is to rally the region to remain together and since the speaker is from Mt Kenya East, he would create a good bridge for cohesion.
Unlike his predecessor Mwai Kibaki, President Uhuru is actively involved in shaping his succession plan.
The speaker has since his days as MP for Siakago stuck with Uhuru and together with Jubilee Party vice-chair David Murathe, has perhaps been his closest political ally.
"He is very close to the president and is his senior-most ally among politicians serving in his government," says a Cabinet Secretary.
President Kenyatta was behind the nomination of Muturi to serve as Speaker of the National Assembly in 2013, while his Deputy William Ruto picked former Turkana Central MP Ekwee Ethuro for Speaker of the Senate.
Speaker Muturi has been with Uhuru in good and bad times over the years and that could explain why the president is eager to ensure that Muturi sits at the high table after he (Uhuru) exits.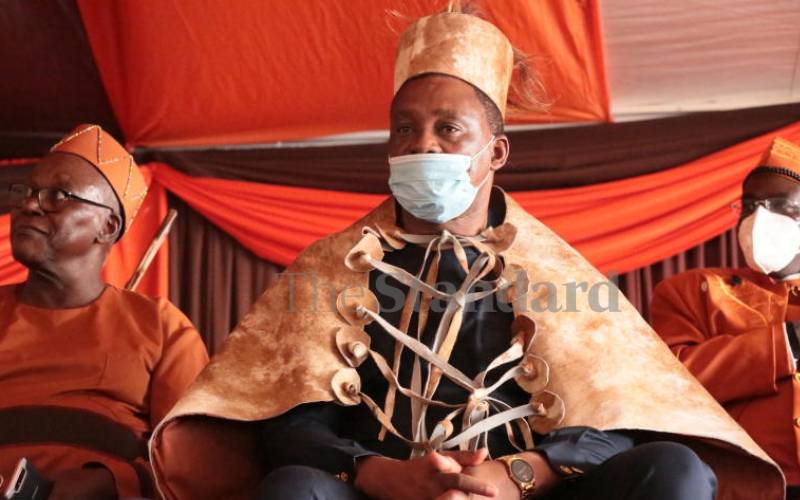 He was on President Uhuru's side when a power struggle emerged in Kanu in 2012.
Uhuru had earlier tried to rebrand Kanu as Kenya Alliance National Union at a party National Executive Council meeting.
The president was at the time a Deputy Prime Minister in Kibaki's government and Kanu chair with Gideon Moi as vice-chair, Nick Salat as secretary-general and Justin Muturi as the organising secretary.
Pressure was mounting on the party from the Registrar of Political Parties Lucy Ndung'u to hold a National Delegates Conference to comply with the requirements of the 2010 Constitution or be deregistered.
An emergency NEC meeting was convened by Gideon and Salat but Uhuru and Muturi gave it a wide berth.
Muturi dismissed the meeting as irregular and inconsequential to Uhuru's status as the chair.
Asked about the status of the party as time was running out, Muturi replied: "We are still trying to comply and make a decision on the way forward."
It emerged that same week that Uhuru was no longer interested in Kanu and Muturi had just been engaging in delaying tactics with the rival camp.