Tribute: Jakoyo Midiwo spoke for his people without fear or favour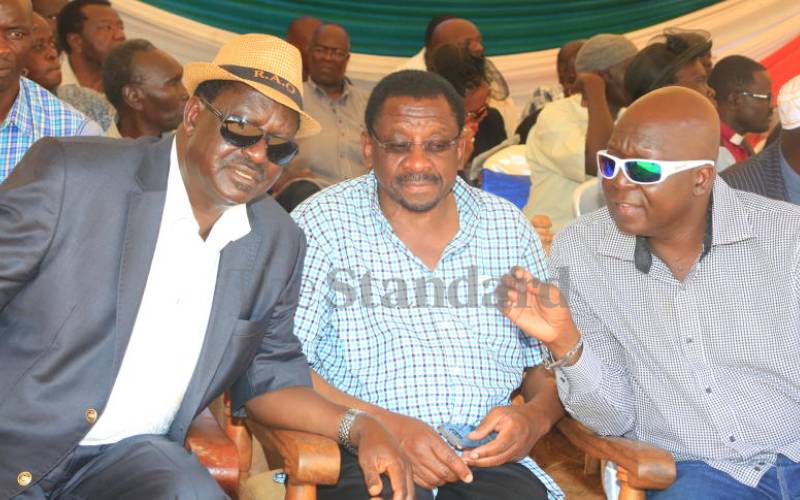 A straight shooter, ladies' charmer and a principled gentleman. Washington Jakoyo Midiwo was mistakenly fought over his relations with the Odingas.
The fallen self-styled legislator, with his trademark bling bling necklace and costly watches, was the first occupant of the office of the Deputy Minority Leader in the National Assembly.
He lived large and valued his friends and foe, his sharp suits and outstanding dress code made him stand out. Jakoyo loved fine things as corroborated by his wives and friends and did not waste an opportunity to school even his colleagues on how to behave 'honourably.'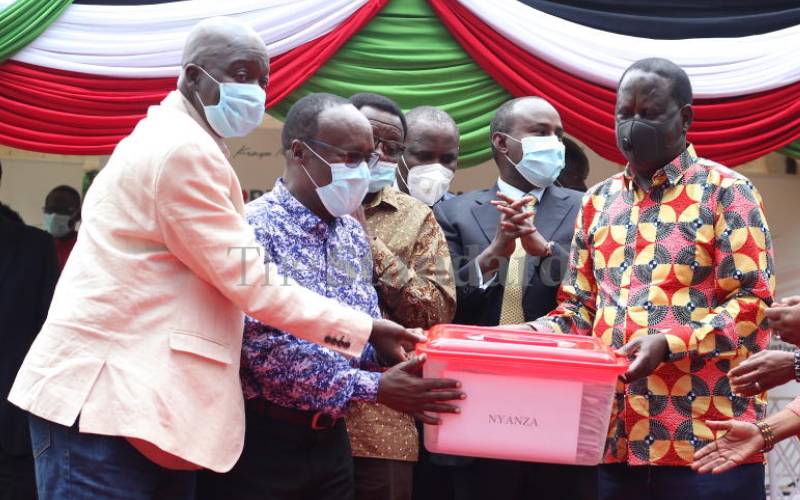 He previously served as ODM chief whip in the tenth parliament. Jakoyo, ODM leader Raila Odinga's cousin never wasted any opportunity to share his career journey from his times in the US struggling to raise his school fees and study at the same time.
He was full of laughter and his greetings were always followed with a thunderous voice, always charming and accommodating. This was before his shock death late last week.
In the 11th parliament, he contributed immensely in ensuring House operations were not stalled after the 2013 elections where Coalition for Reforms and Democracy (CORD) lost to the defunct The National Alliance (TNA) and the United Republican Party (URP) of President Uhuru Kenyatta and DP William Ruto did not usurp parliamentary powers.
At one point he staged a walkout, denying the House numbers to discuss a Motion by Jubilee coalition MPs.
He recalled how he had to do odd jobs to raise funds and how he built his empire before he plunged into politics in 2002 through NARC. He also attributed his business skills to his experience in the US.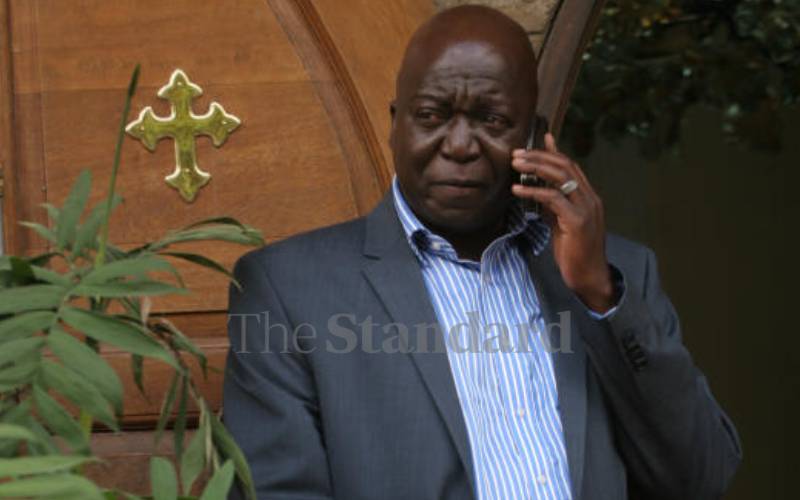 When the scandal of Wazir Benson Chacha, the man who allegedly extorted money from over five MPs disguised as one of them came up, Jakoyo fell prey. The 25-year-old, using the name Jamal Chacha Mwita, also conned Jakoyo, alleging that one female MP was in distress.
The politician-cum-businessman, who was a media owner, was not without flaws but perhaps the good deeds will be remembered more. A believer in a cause that even cost him the Gem parliamentary seat in 2017, Jakoyo, famously known, as 'Otada' among his peers and friends, a tall and towering leader shot straight without apologies.
On many occasions, he rattled his colleagues when he spoke passionately about corruption on the floor of the House, like the Eurobond, MPs' allowance, especially mileage among others.
Despite being in the opposing camp, he was one of Speaker Justin Muturi's reliable legislators when it came articulating issues or striking a compromise, which sometimes irked his ODM colleagues.
After three terms in parliament, his death has dealt a heavy blow to his former colleagues in government and opposition if the tributes inside the august House were anything to go by.
Little is known about Jakoyo besides the public microphone and his landmark contributions in Parliament, but his close allies remember him as a down to earth leader and action-oriented.
They say he said it as it is.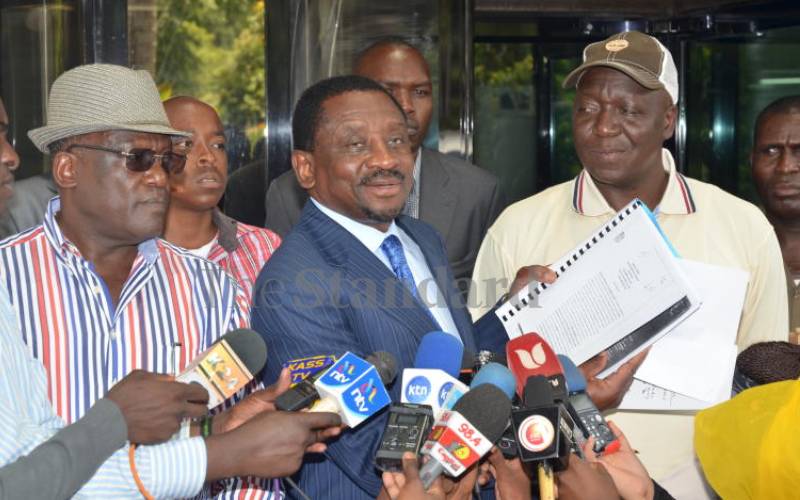 In his last public appearance in Gem, he told off youth who had tried to shout him down at a funeral.
"Organise your own funeral. Stop being stupid. This is our funeral; we will deal with you squarely. There is no one who has said they want to contest. What we are saying, is that this country must be given the right leaders," said Jakoyo, amid cheers from the mourners.
Former Majority Leader Aden Duale, a close friend of Jakoyo since their days in ODM, recalled an exchange with Jakoyo in the 11th parliament. "At that time, there was a lot of commotion. Jakoyo was a very fearless leader," Duale said.
The MPs said some facilities in parliament should be named after Jakoyo.
He defended the MPs' salaries, whipping emotions in the House when he faulted former Salaries and Remuneration Commission (SRC) chairperson Sarah Serem led team on the Gazette guidelines.
"Although we look at other considerations, competence must be number one," warned Jakoyo then.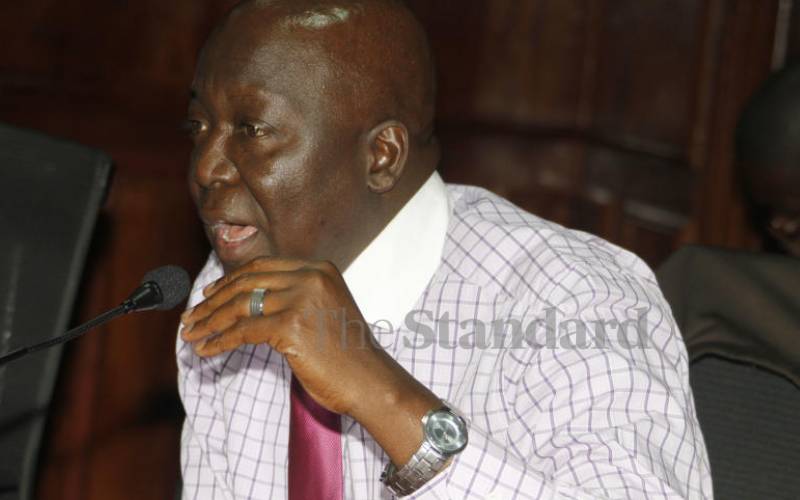 When it came to Ugunja MP Opiyo Wandayi woes when they shouted at President Uhuru Kenyatta during his State of the Nation Address and kicked out by Muturi, Jakoyo termed the Standing Order as unconstitutional.
"The right to picket is a constitutional right. Those were Members of Parliament talking to the president, where do you find him, look at what happens in the parliament of Japan, Taiwan, Israel, and not too long ago, in the parliament of England. We are reading too much into the action of the Speaker, that Standing Order that has sent away my colleague Opiyo Wandayi for a whole session is unconstitutional," he argued.
He explained, "Article 124 of the constitution, says parliament shall enact regulations through Standing Orders to ensure orderly conduct but that same Article does not give parliament powers to enact unconstitutional law, you shall stand suspended for the rest of the second Session from the second week of February to end of the year."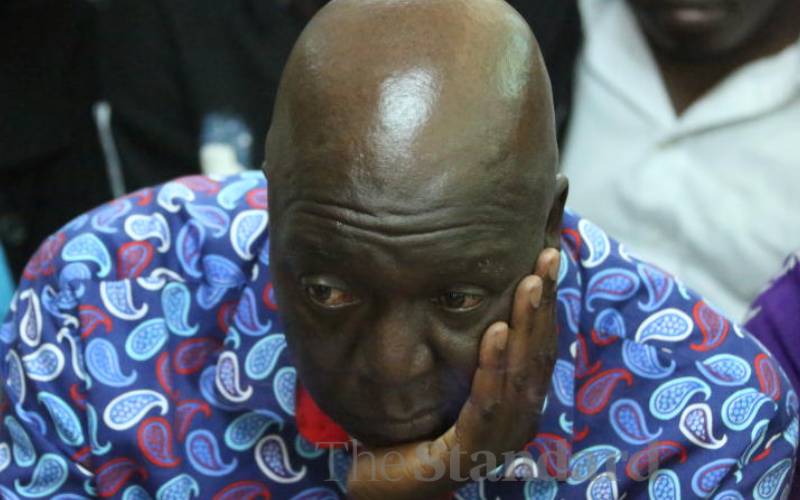 MPs paid glowing tributes to Jakoyo and recall him as a firm and charismatic team player and a mentor of upcoming politicians. Just like Jakoyo cherished his friendship with Uhuru, the latter eulogised him as a forthright, outspoken, brave and straightforward leader who spoke his mind at all times. Ruto and Raila who both worked with Jakoyo in ODM, remembered him as a dependable leader.
"Jakoyo was so generous, not just with what he had, but words and advice. He was such a good mentor, he would tell you I know you are hard-headed but this is the right thing to do," said Ugenya MP David Ochieng.