Isaac Mwaura calls for review of political party nomination rules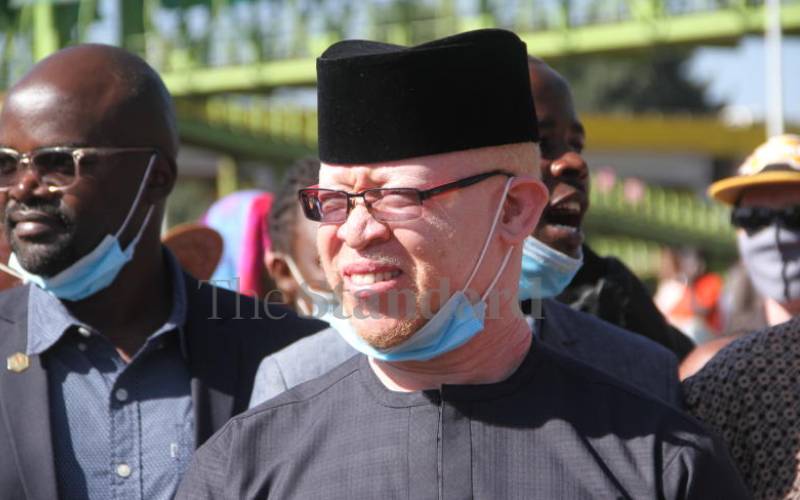 Nominated Senator Isaac Mwaura has criticised political party nominations, saying there is a need to review the rules governing the process.
"When you are nominated people do not see you on an equal basis with others," he said on Citizen TV today.
"That's what the problem is. We end up producing tricksters and conmen who become a gang of robbers, affecting the welfare of Wanjiku."
He said when nominated politicians are gagged the representation suffers from "institutionalised marginalisation".
"You have to claim marginalisation for you to get a seat at the table - nominated leaders need to have a voice."
According to Mwaura, nominated leaders are not given the same package for the number of staff, the staff salary and operational cost as the rest of the leaders.
"You cover the whole country but you are treated as if you are half a constituency," Mwaura said.
He was nominated by Jubilee Party in 2017 and was serving his first term when he switched allegiance to the United Democratic Alliance (UDA) which is associated with Deputy President William Ruto.
Mwaura and colleagues Mary Seneta, Falhada Iman, Naomi Waqo, Victor Prengei and Millicent Omanga appeared before Jubilee Party's disciplinary committee on two occasions where they faced charges of insubordination and misconduct.
On February 8, Jubilee Party settled on expelling the six nominated Senators over disciplinary violations.
But on May 6, the Political Parties Disputes Tribunal (PPDT) chaired by Desma Nungo declared their expulsion unlawful and contrary to the Jubilee constitution.
A day later, however, the tribunal overturned its own ruling, dismissing the senator's claims that the party had not furnished him with the charges levelled against him.
Former Samburu Senator Sammy Leshore has been gazetted as Isaac Mwaura's replacement in the Senate.
In a gazette notice by the Independent Electoral and Boundaries Commission, Leshore took over as a Jubilee Party-nominated Senator. He is, however, yet to be sworn in.
Mwaura, who in 2016 moved from ODM to Jubilee, said politics is the art of the possible.
"I was poached from ODM because they [Jubilee] saw talent," he said.
"I question the party's operations and decisions [which are] not made democratically."
Mwaura said he will run for office in 2022, adding that leadership goes beyond parties and is not just about being elected into office to transform a country.